School Board approves across-the-board 5% raise in new budget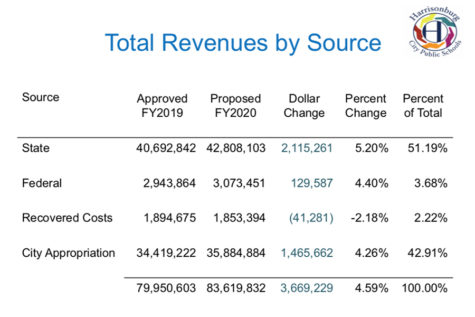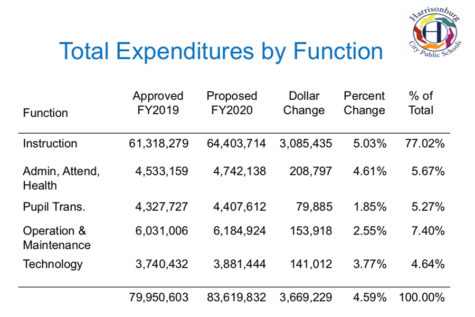 If you get the chance to read this year's school system budget (which I'm sure you'll do), you'll see that the biggest change is a 5% raise for all HCPS employees. That includes everyone with a school system paycheck, across the board.
For School Board Vice Chair Andy Kohen, raising wages is an important step to keep people working hard.
"The first core belief of this school system is equity. And it's equity in the education process for people like you and all your classmates. But it's also equity in how people are treated in the system," Kohen said. "That's why this across the board [raise] made sense."
A 5% pay increase does more than just keep up with inflation, giving faculty and staff a real spending-power bump. Kohen, who used to be a professor of economics at JMU, sees the raise as a way to incentivize productivity and attract talent.
"One of the ways in which people respond in any work situation is: if they feel they're being fairly compensated, they're going to give you full effort," Kohen said.
For School Board Chair Deb Fitzgerald, investing in teachers is also a way of rewarding staff for their hard work.
"We know that the people, the teachers, are the thing that makes this place as good as it is," Fitzgerald said. "It's nice to be able to say that we were able to follow through with [the raise] in a way that was more than just keeping people even. [It was] a real raise."
Other than the raise, though, Fitzgerald doesn't see very many big changes with this year's budget.
"We're all anticipating HHS2… and I don't think there was any appetite to make significant changes knowing we're on the cusp of making this tsunami of decisions associated with the new high school," Fitzgerald said.
Although the construction of the new high school is completely separate from the operational budget, there will be operational costs once the school is up and running.
These expenses probably mean higher taxes in the future. However, Kohen sees education as well worth it.
"One of the things that I've been impressed at – and I've lived here over 40 years – is that people in this community have been accustomed for a long time to low tax rates and have really gotten bargains because the city services that are provided are really first-class," Kohen said.
Even if taxes do go up, Kohen believes there are ways to protect the most vulnerable people in the city, such as a tax abatement.
For now though, taxes won't have to go up, making for an easy process.
"There were fewer questions this year than I can remember since I came on the board, in part because there's a level of general economic well-being that is felt," Kohen said.
That contrasts with last year, when the City Council didn't fund all of the School Board's proposed budget.
"We said at that time to Dr. Kizner: 'If you're not going to get that money, you can't take it out of salaries,'" Kohen said.
Instead, the Board wasn't able to build a bathroom trailer for HHS.
"There's this multiple process of finding out what the individual units in the system seem to need and balancing all the needs into what is a reasonable request to make for the entire system to the City Council," Kohen said.
This process starts long before the Board even sees the budget.
First, fund managers at each school (usually the principal) assess enrollment, talk to departments and compose a wishlist for the superintendent. From there, the superintendent goes through several iterations of give and take with each school, assessing what's really necessary.
"Dr. Kizner used to call it tiers," Fitzgerald said.
The first tier is the wishlist, the next is a slight revision, and so on. The School Board may not see the budget until the six or seventh tier. Then they have the chance to question any decision.
"We have to trust the expertise of the specialists," Kohen said. "We're not elected to be specialists who go into details. The Board is elected to be the policy-making body."
If it looks good to the Board, then they present to the City Council.
"I'm pretty confident this year that Council is going to fund our entire budget," Kohen said. "This was the easiest budget process I've experienced in the five years I've been on the board now."