Boys varsity soccer defeats Fauquier 6-1 in home opener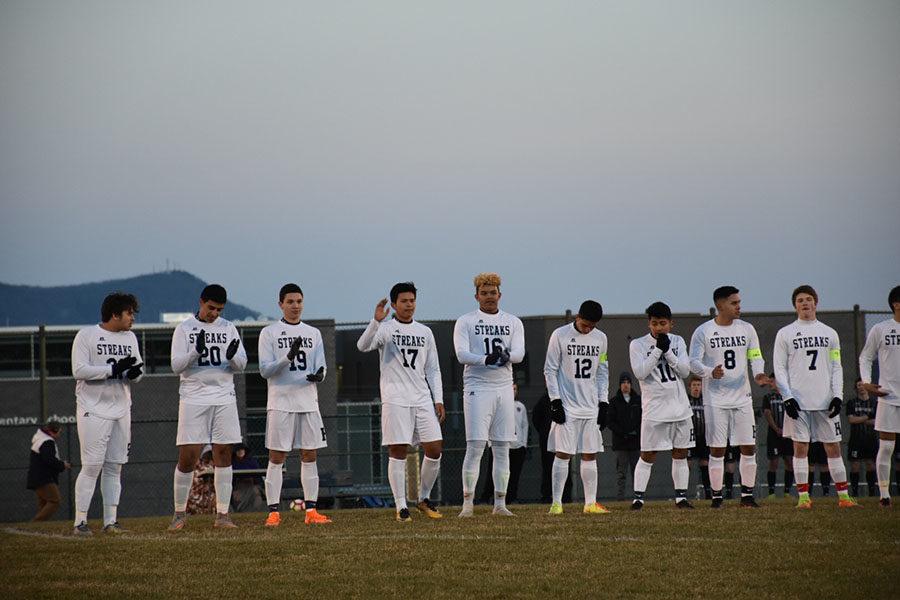 After tying with Jefferson Forest on their season opener last week, the Streaks blasted through Fauqier 6-1 on Mar. 20 to bring their record to 1-0-1.
The home opener for the Streaks saw some early opportunities for the Fauqier Falcons, but they were unable to capitalize. Just 11 minutes into the game, senior David Antonio Barrios scored off a cross from junior Jonathan Pulido. Two minutes later, senior Eric Ramirez drew a foul just outside the box, and junior Lucio Bianchi put the free kick in for a goal. Another penalty kick goal from senior Micah Yutzy put the Streaks in a comfortable lead.
Several saves from freshman Jaiden Brooks showed his strength. The team defended well and were able to make the most of their opportunities.
In the second half, two goals from freshman Nahun Alvarado Munguia and one from senior Eric Ramirez were only answered by one Fauquier score. The Streaks cruised to a confidence-boosting victory of 6-1.