Williams narrates female athletes in Nike commercial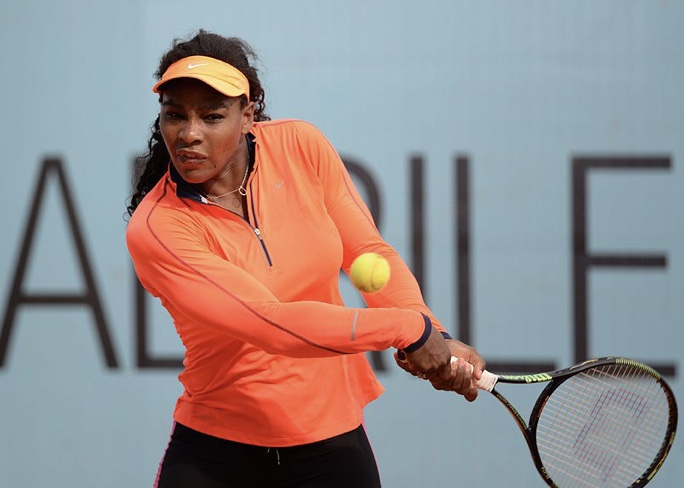 You may have seen the "Show them what crazy dreams can do" filter recently on Snapchat or Instagram. For those who don't follow sports, this would just be another option that you can swipe over when choosing the perfect filter for the great picture you just took. However, these words along with dramatic, nuts, delusional, unhinged, hysterical, irrational and, of course, crazy, are spoken by tennis phenom Serena Williams in the recently released Nike advertisement "Dream Crazier."
Nike aired it's "Dream Crazier" ad during the 2019 Academy Awards ceremony on Feb. 24. The advertisement features a voice over of Williams speaking on the issue of gender discrimination and the hardships that female athletes all over the world face on a daily basis.
The ad not only features a voice over by Serena Williams, but clips of the U.S. Women's soccer team, three time WNBA Champion Sue Bird, U.S. olympic gymnast Simone Biles, fencer Ibtihaj Muhammad, snowboarder Chloe Kim and many other female inspirations from the past and current athletes today.
For 90 seconds, the ad shows controversial moments in sports history such as the first woman to run a marathon, women arguing calls, the first woman to dunk, or to be an assistant coach of an NBA team. These barrier-breaking women are among those highlighted in the commercial who were called "crazy" at the time. It shows how even though those things were unheard of at the time, it is normal now. This ad helps shine a light on gender discrimination in the sports community today.
Williams uses the word crazy 13 times throughout the commercial. The emphasis of the word shows how woman can be so easily labeled as "crazy" for every accomplishment and be questioned for having the ability to do so without somehow cheating. However, Nike and Williams have clearly redefined the word crazy with the use of powerful narration and footage of female triumphs in sports.
As a high school female athlete, seeing the commercial played over and over on various networks is not only inspiring, but empowering too. It allows females athletes to see prime examples of how women have overcome gender discrimination in the real world and shows that nobody, male or female, can prevent you from reaching your goal. The ad uses women of all social classes, races, ethnicities, and different sports to appeal to those athletes who feel as if their issues do not matter or their voice is not heard.
The ad is a follow up to the "Dream Crazy" commercial featuring former NFL quarterback, Colin Kaepernick. The all female cast changes the negative connotation of the word "crazy" and allows for inspiration to athletes all over the world. As for whether or not we will continue to see follow ups to the "Dream Crazier" ad is unclear at the moment. We are only left with Williams inspirational 15 words: "So if they want to call you crazy, fine. Show them what crazy can do."