Rohlehr emphasizes concussion safety after career-ending injury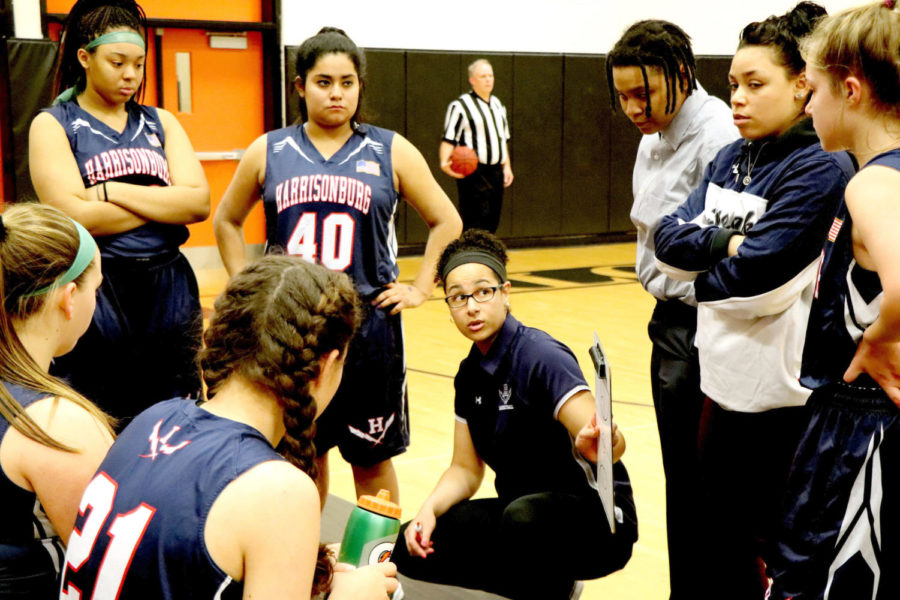 Advertisement
One play can change your life. For JV girls basketball coach Allysia Rohlehr, this was the case. Sustaining a concussion back in her college basketball days at James Madison University not only affected her career, it ended it.
Rohlehr had always known the risk of injury in sports, especially in basketball, was high. However, nobody ever plans to have to change their dreams and goals after one game.
"It showed me how quickly life can change. I never thought that my career would end because of an injury, let alone a concussion," Rohlehr said. "I had always planned on leaving the game when I wanted to, when I thought I had accomplished everything that I could. Life is unpredictable and it teaches you not take anything for granted. "
Not only did the concussion end her career, it affected her life outside of the gym as well. Her academic life and social life both changed significantly.
"My academics definitely suffered. For nine months I suffered from symptoms like headaches, dizziness and short term memory loss, which made concentrating in class extremely difficult," Rohlehr said.
Now with a team of her own who has already suffered losses of players due to concussions this season, Rohlehr stresses the importance of speaking up and being honest when you have a head injury.
"I try to explain to my team how serious head injuries can be, especially if they are not reported. If a player sustains a head injury, big or small, I make sure to send them to the trainer right away. You need to make sure that you're doing everything that the doctor or training staff has told you to do," Rohlehr said. "A huge part of the recovery process depends on what you do during that time. Try not to stress about it too much either. The added stress will not help your brain heal."
While Rohlehr takes concussions very seriously, she can also relate to the athlete's perspective about what they want to do after hitting their head.
"As a former athlete, I know how we tend to hide injuries from our coaches and trainers because we fear that reporting them will prevent us from playing. My advice is [to] be smart. Don't be the judge of your own injuries, let the training staff evaluate you because that's their job."
In the sports world today, concussions are becoming easier to diagnose early. Improved technology and a raised awareness has made these head injuries easier to catch before an athlete sustains more severe brain damage.
"The awareness of concussions is changing rapidly. When I was in high school, concussions were not talked about as frequently as they are now," Rohlehr said. "The more people know about the symptoms and risks, the better."