Spears feeds unique style through thrifting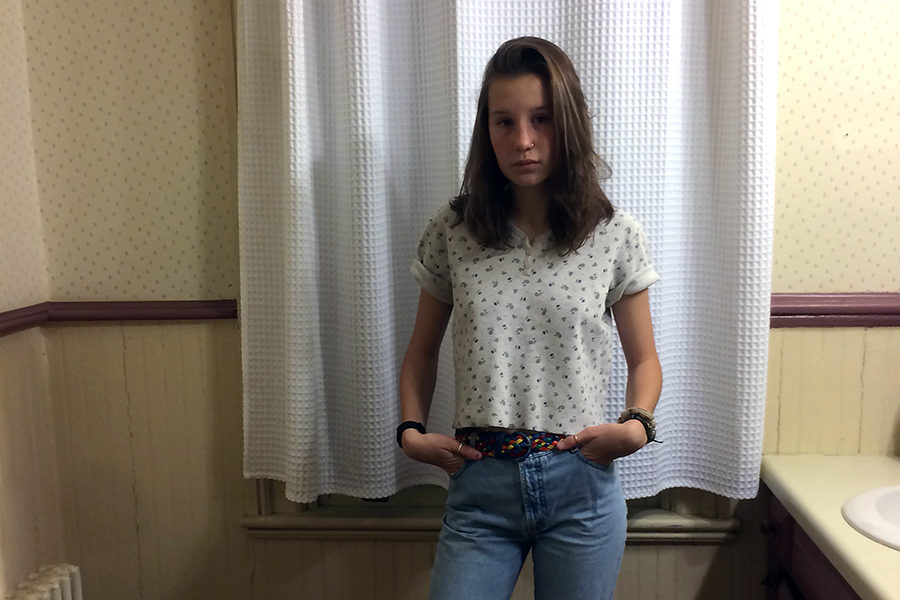 Advertisement
A musty smell wafts through the door as you enter a thrift store filled with racks on racks of clothing in many different colors and sizes. Every piece of clothing in the thrift store has been in someone else's closet before it ended up on a rack with other pieces. In order to find a piece of clothing, it might take longer than a usual shopping trip. This is what junior Spencer Spears' typical trip to the thrift store looks like.

"[My strategy when] I go into [a thrift store is that] I just walk around the whole store, and I look and see if something catches my eye, like a print, material or the cut of something. I'll get that [item], and then I'll go through the jeans first," Spears said. "Then I go to the men's section, and I look at t-shirts and sweaters. Then I go to the women's section, and I just look at everything because a lot of the time, I find stuff that has been placed [in the] wrong spot."
Spears has been thrifting since middle school, but didn't truly get into it until her sophomore year. Thrifting then became a way in which Spears was able to express her unique style and love of older styles.
"I definitely got into thrifting because I wanted to dress differently, and I wanted to dress cool and… stand out. I'll go to Goodwill or Gift and Thrift and see what I can find because I also really like '80s and '90s vibes. A lot of the stuff at Goodwill and Gift and Thrift is from old people, and its clothes that they've had since 1982, so I think that's what probably drew me in," Spears said.
Although thrifting helps express Spears' style, she also does it because of the environmental and economic impact it has on the world.
"I really like how I am reusing clothes, so I'm not buying brand new clothes that were not made in a good way, or not sourced reasonably. I know that a lot of the clothes I do buy from the thrift stores might not have originally been sourced from a safe and healthy place, but at least I'm reusing them, so I'm not furthering money that's going into that environment," Spears said. "I also like finding things that other people don't have because I have a lot of cool stuff that I've never seen anyone else wear."