Top 5 "What Ifs" of the NFL world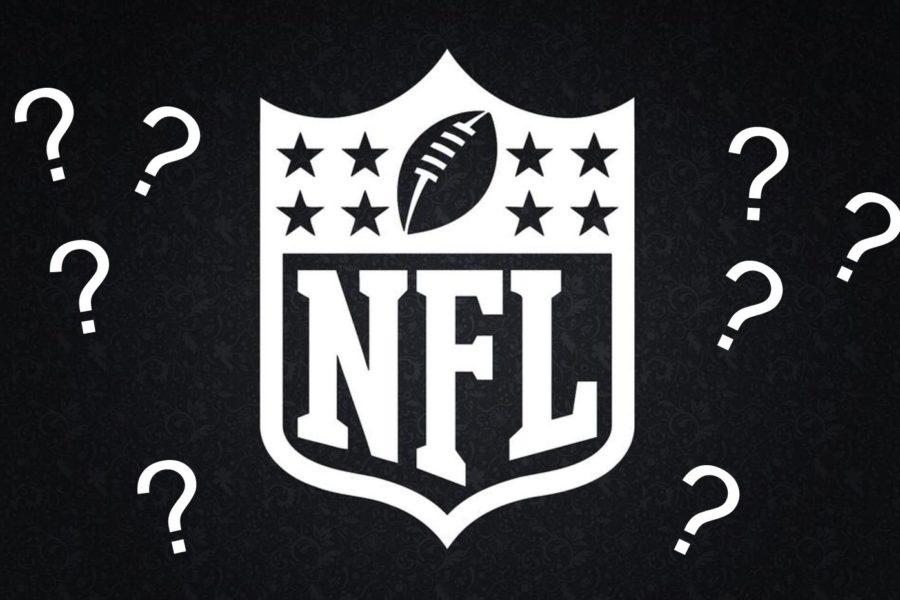 The NFL is a league full of mysteries, but some of the biggest of those mysteries lies in things we will never know. One event can have a direct effect on history as exemplified by the NFL. These are the top five biggest what ifs in NFL history.
What if Sean Taylor wasn't killed?
The 2007 Washington Redskins were a team with tremendous potential. With a three time Super Bowl head coach in Joe Gibbs, young QB talent in Jason Campbell, a Hall of Fame caliber running back in Clinton Portis, a fierce pro bowl linebacker in London Fletcher, two receiving threats in Santana Moss and Chris Cooley and one safety, Sean Taylor, a man who single handedly won several games. On November 27, 2007, only nine games into the 2007 season, the promising Redskins faced tragedy when Taylor was shot dead while visiting his house in Florida. Since 2007, the Redskins have not only had many rough seasons as a team, but also as a secondary. In three years, Sean Taylor put up miraculous stats and had two Pro Bowl appearances. He is already in the debate as one of the great safeties, and he didn't even make it past three years. This makes us wonder: what if Sean Taylor had never gotten injured? This affects both his place in safety rankings, the Redskins' team and possibly the NFL. Sean Taylor would have gone on to continue to fill up the stats charts the way he was when he died, and most likely improved. Sean would have gone down as the greatest safety to ever play. Aside from himself, the Redskins would have been an improved team in their secondary and been able to stand strong atop the NFC East. This means no Giants Super Bowl Appearances, and in turn no Helmet catches, one of the most historic NFL moments. Sean Taylor's life was lost, and so was some possible NFL history.
What if Bo Jackson never got hurt.
Bo Jackson is arguably one of the best running backs, and maybe athletes, of all time. He is the only athlete to appear in an All-Star game in multiple sports. Bo Jackson was able to achieve incredible success in both football and baseball, but unfortunately had his career ended early when on January 13, 1991, during an AFC divisional playoff game, he injured his hip. Though he was tough, Bo's baseball and football career came to an end on this day. Looking back on this day I ask myself, "Where would football be if Bo Jackson hadn't gotten injured?" This mark on our list affects two sports, in that had Bo not gone down, there is a chance he would have won at least another Super Bowl and World Series title. In the "Healthy Bo Jackson World", the Raiders compete for one of the best teams in the 90's. Meaning, does Troy Aikman and Emmitt Smith's cowboys never win those three Super Bowls? Or do the Bills never make it to their four? I guess as they say, "Bo knows," or maybe more accurately, "Bo's lost fate knows."
What if Michael Vick had never gone to jail?
When Michael Vick entered the NFL, the world witnessed something the first of its kind. Vick was a shifty, agile and uncoventionally fast quarterback. On top of his running abilities, Vick had a gift for throwing the ball, and with his ball speed and accuracy could make any throw on the field. Michael Vick was on track to be something truly special. This bright and exciting future came to a complete stop when in 2007 Vick was arrested for dog fighting. Because of this, Vick missed two years of his career. These weren't just any two years. Vick's arrest fell directly in what should have been the prime of his career. The Falcons were due for a Super Bowl and that would have most likely come right on one of those two years. When Vick was released from prison, he came back to the NFL and played for the eagles, but was never able to reach an extreme amount of success. Had Vick not been arrested and stayed on the Falcons, the Patriots would have had competition during the era they dominated. There's the possibility that the Saints might have even not won their division in 2009 and never had that Super Bowl, therefore proving Drew Brees to be a bust after his shoulder injury, ruining his career. Looking back at the Falcons alone, without the loss of Vick, they would have been a dominating team and never have landed Julio Jones, had a franchise Quarterback in Michael Vick or ended up with Matt Ryan. Michael Vick's skill is remembered, but had he not gotten arrested his success would be even more commonly recognized.
What if Scott Norwood had made his infamous Super Bowl kick?
On January 27, 1991, the Super Bowl hopeful Buffalo Bills were one kick away from their first ever Super Bowl title. The Bills were down by only one point with minutes to go, and after a Jim Kelly and Thurman Thomas led drive, they were just in kicker Scott Norwood's range. Now all Norwood would have to do is nail a makeable 47 yard field goal from the right hash to proclaim the name Super Bowl Champions. As the clocked ticked down to four seconds, and the ball flew wide right of the upright, the New York Giants won the title the Bills were just one kick away from getting. Though tragic in the moment, the aftermath is what leaves the Bills fans and organization with an even more bitter taste in their mouth. This being that Scott Norwood quite literally "kicked" off the start of a horrific future for the Bills franchise. Now don't get me wrong, the team was not bad in the years that followed the miss. In fact, they were the opposite, appearing in the next three Super Bowls. Where the bad luck came however, was in these three very games, where the Bills were unable to come through with a victory, leaving the entire franchise without a Super Bowl title to this very day. This leads us to wonder, what if Scott Norwood had just kicked that ball five yards more to the left? Would Jim Kelly be higher up in the discussion of greatest qb of all time with four Super Bowl rings? Or would it still be onlybe more than four? Would the Bills have completely dominated the 90's and been one of the greatest dynasties of all time? I guess these great mysteries were all in the hands, or feet, of Scott Norwood on that fateful day.
What if Drew Bledsoe had never injured his chest.
On September 21, 2001 the Patriots faced the Jets in what should have been a battle between Jets quarterback Vinny Testaverde and Patriots gunslinger Drew Bledsoe. That all changed when Bledsoe took a vicious hit from New York Jets Linebacker Mo Lewis. This hit resulted in a sheared blood vessel in his chest. Patriots fans across America watched in total shock as their former first overall draft pick exited the game. What this fanbase didn't know at the time was that the backup coming in for him was a young second year man out of Michigan with one career completion for six yards, and zero starts. A man that was selected in the seventh round and ran a horrifically slow 5.28 40 yard dash. A man by the name of Tom Brady. Contrary to expectations Tom Brady performed fairly well, and when Bledsoe was ready to return, Coach Belichick chose Tom. The youngster went on to lead New England all the way where they miraculously won the Super Bowl, and the rest is history. But what if we go back to that September 21, 2001, and Drew Bledsoe didn't get injured. In order to truly understand how much of an impact this would have you need to understand that Brady was placed in the best possible situation on so many levels. Sitting under the greatest coach of all time, Bill Belichick, Brady was placed in heaven. The Belichick west coast offence required Brady hit primarily easy throws, making it simple to get in rhythm. If Bledsoe hadn't gotten injured, Brady would most likely have been traded and eventually started for another team. But he wouldn't be under Belichick and would have performed on a mediocre level in a less effective offense. This means wipe away five Super Bowls and the greatest qb of all time debate, because without Bledsoe's injury none of that happens. There is no Belichick Brady era. This what if scenario completely wipes out the most dominate franchise of the 2000's and completely alters the course of NFL history, making it the number one what if scenario on our list.