Streaks defeat Western Albemarle on road after strong start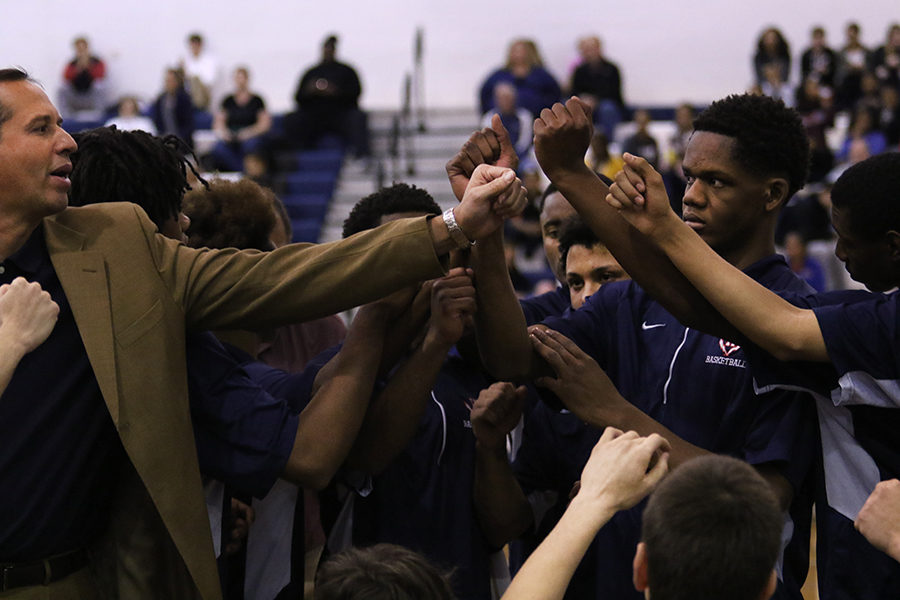 The Butler family had a strong night in Crozet. Gym and driver's education teacher Thomas Butler sunk a halfcourt shot to win $500 at halftime, and his son, junior Tre Butler, led the injury and flu-riddled Streaks with 15 points as they rolled over Western Albemarle, 62-43.
The game was a breakout for Butler, who is in his first season on the varsity team and scored in double digits for the first time. Head coach Don Burgess was impressed with the improvement Butler showed, but also noted that his work in the offseason is paying off.
"Tre just needs to continue to take deep breaths and relax. He spent a lot of time in the gym, he puts a lot of work in behind the scenes in regards to becoming a better basketball player," Burgess said. "The thing I liked about [his game] was that he didn't force too many shots. He's still young in the minutes he's getting on varsity, but I was happy for him."
Burgess had a positive overall reaction to the game, seeing it as a big step for the rest of the season.
"I was pleased. I've been preaching energy, effort and attitude. Just having a positive attitude towards your teammates and then bringing that energy and effort. We've only had one home game and we're on the road for four [of our first] five. We went to Albemarle the other day and had a tough loss, and for us to bounce back, go to Western Albemarle versus a very good team [and win] was awesome. Our guys played very well, unselfish," Burgess said.
Harrisonburg dominated the game from the get-go as senior Christian Velker scored seven first-quarter points to put the Streaks up 17-10. The Warriors were able to keep it close heading into halftime, as Harrisonburg went into the break leading 34-25.
The offense for both teams slowed in the second half, as the Streaks scored just 28 points, but were able to hold Western Albemarle to just 18 and hang on for the victory. Aside from Butler, Velker chipped in eleven points and a trio of Streaks; Jazen Walker, Josh Lichti and Michael Kuangu, each tossed in seven to help in the winning effort. Junior D'Shawn Fields led with eight rebounds.
Burgess believes the balance the team showed in terms of scoring will bode well for them through the rest of the season.
"I don't care who scores, honestly. I really don't care, and I say that in a positive manner because I want our guys to be multi-dimensional. I want us to have more than one or two scorers. [This season] we've already had four guys in double digits for scoring and I still think we have several other guys that are capable as well.
For the Warriors, junior Tommy Mangrum led the squad with ten points and no other player scored more than seven.
The Streaks improved to 2-1 with the victory, both wins being over Western Albemarle. They begin district play on Friday with a road matchup against Rockbridge County, and follow that up with a visit to Broadway on Dec. 11.