Thompson accumulates stickers throughout travels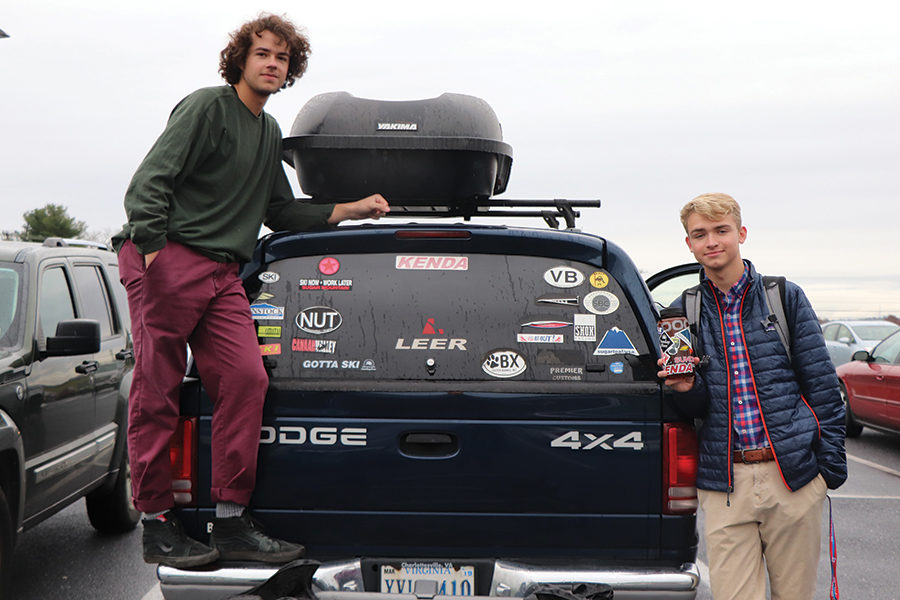 Everywhere senior Walker Thompson has traveled, a sticker has come with it. As he's accumulated more and more stickers with each destination he's been to, Thompson's growing sticker collection has reached several new surfaces over the years.
Covering the back of his 2001 Dodge Dakota, three Nalgenes and a Yeti, Thompson developed his expanding stack into a creative channel.
"I've kind of just collected them my entire life because I love stickers. I think they're really cool," Thompson said. "They're a good way to remember where you've been in terms of cool resorts and stuff like that. My Sugarloaf shirt or my Sugarloaf stickers on my water bottles, it helps me remember going to Sugarloaf and having a good time."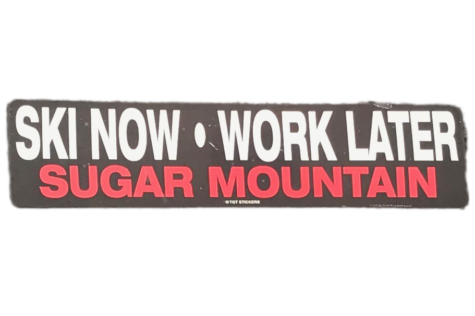 When the side hobby began, Thompson found himself continuously placing stickers on items and regularly acquiring new ones. With over one hundred stickers in his possession, Thompson hopes to eventually cover the sides of his car.
"My dad has always had a few stickers on the back of the truck since I was a little kid, and I was like, 'Oh that's kind of cool.' So I thought, 'I'm going to do that to my water bottle.' He now hates it because I come home from Walkabout Outfitters with a new Nalgene, and he's like, 'Not another water bottle,'" Thompson said.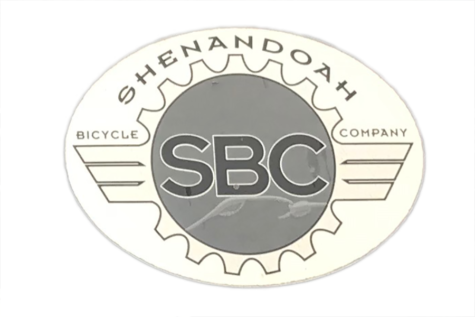 Traveling to over 20 different ski resorts all over the east coast, Thompson's stickers have gathered into piles in his room. With stickers ranging from logos of resorts to brands that he wears daily, Thompson particularly favors a sticker from Mount Washington, New Hampshire that holds many memories of past ski trips.
"It's this sticker [of] a snowflake and it says TUX on it, which stands for Tuckerman's Ravine, off the backside of Mount Washington. It's like a bowl that you can hike up and ski down. That's my favorite sticker because it's the coolest stop ever," Thompson said.
While Thompson collects a variety of stickers with a multitude of different designs, labels and color schemes, he particularly avoids any generic stickers sold online. Having never bought a single sticker off of the internet, unless it has come with a product he's bought, Thompson believes the genuinity of purchasing stickers firsthand from a specific place or brand attributes the sticker with more value.
"It's like a little mini collage on my water bottle. You've got all sorts of colors. It's better than just a simple water bottle. You have to make it your own," Thompson said.