4 things to watch 4: Regional playoffs at Brooke Point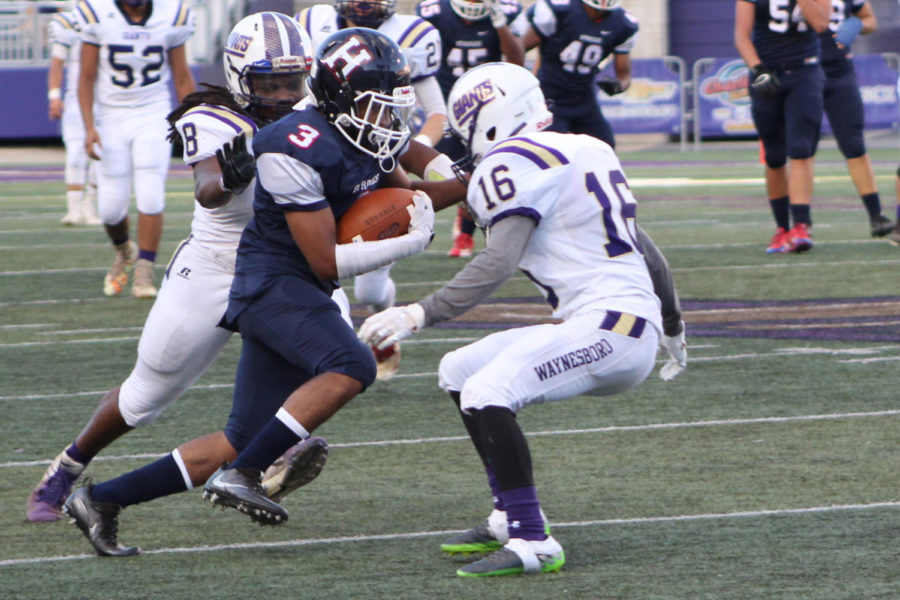 From now on every game the football team plays can be their last. After finishing 6-4 in the regular season, the Streaks found themselves as the six seed in the Region 5D tournament. Brooke Point had a similar season also finishing 6-4 with led to them being the four seed. These are the main things that could change the game in either team's favor.
Stopping the run.
Both teams have strength in the back field. The Streaks led by senior Marcus Robinson-Jenkins exploded last week with 229 yards and three touchdowns. Outside of the running back position junior quarterback Kwentin Smiley is a big threat on the ground. He also racked up 99 yards on the ground in the final game of the regular season. On the other hand, the Black Hawks have two power backs in Christian Thompson and Deondre Scott. Whichever team can handle these threats on the ground could really stop the offense.
Stopping the big gain.
This is mainly for the Streaks. When they have struggled the most on defense they have not just been pounded consistently, but have given up one big play which causes turmoil on the sideline. If they can make the Black Hawks earn their yards, the Streaks could really control this game.
Can the offensive line hold up?
When matching up against a solid defensive line, the Streaks have struggled to prevent pressure, not allowing Robinson or Smiley to have any time to escape defenders. If the line can create holds and maintain a pocket, the Streaks offense could out outscore the Black Hawks, which ultimately determines this game. Who is outscoring the other?
Win the field position battle.
The team who puts themselves in the best position to score will come out on top. It is going to be a shootout. Pop off the kick and punt returns will be a huge factor.