Week 7 Power Rankings: Real contenders separating from hot starters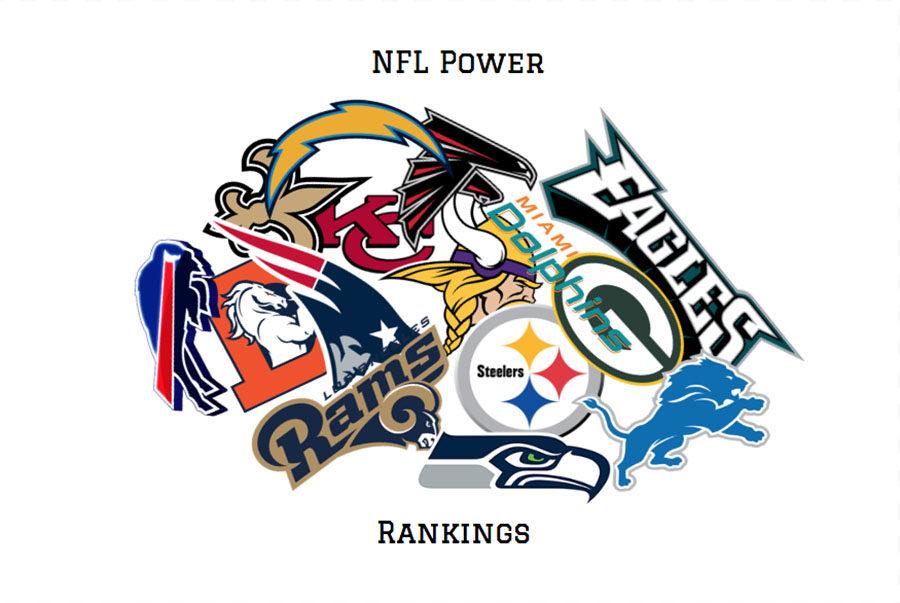 Nearing the halfway point of the season, the pretenders and contenders are beginning to separate themselves. Only the Rams (7-0) remain undefeated, and the Saints and Chiefs are the only other one loss teams remaining. Teams like the Dolphins and Bengals suffered big losses this week to drop them both to 4-3, whereas the Texans picked up their fourth straight victory to take sole possession of first place in the AFC South. As November approaches, there is plenty to look forward to in the upcoming weeks.
TRENDING UP: Heading into their division rivalry matchup with Dallas, the Washington Redskins desperately needed a victory. 4-2 looks a lot better than 3-3, and Washington cashed in with a nail-biting win to take first place in the NFC East. The Houston Texans started the year 0-3 and looked to be running in place offensively, but four straight wins have them leading their division as Tennessee and Jacksonville have sputtered. If they're able to stay hot, they could be a dark horse in the AFC.
TRENDING DOWN: The Cincinnati Bengals were riding high a couple weeks ago at 4-1, but a crushing loss to Pittsburgh and this week's defeat at the hands of Kansas City have them sitting at 4-3 and falling fast in a tough AFC North. The Super Bowl hangover might be more than just a hangover at this point, as the Philadelphia Eagles have now fallen to 3-4 and a game and a half behind Washington in the NFC East. Coming into the year, the quarterback position was the big weakness for the Jacksonville Jaguars. Safe to say, nothing has changed. At 3-4, the Jaguars are looking like a trainwreck, and Blake Bortles being benched in favor of Cody Kessler wasn't a great outlook.
Rank

Owen Stewart

Owen Marshall

Noah Siderhurst

Madison Varner

Samantha Little

1

7-0

7-0

7-0

7-0

7-0

2

5-1

6-1

6-1

6-1

6-1

3

6-1

5-1

5-1

5-1

5-1

4

5-2

5-2

4-2

4-2-1

5-2

5

4-2-1

4-2

4-2-1

5-2

4-2

6

4-2

4-2-1

5-2

4-2

4-2-1

7

5-2

3-2-1

5-2

5-2

3-2-1

8

3-2-1

5-2

3-2-1

3-2-1

5-2

9

3-2-1

3-2-1

3-2-1

3-2-1

3-2-1

10

3-3

4-2

4-2

4-2

4-3

11

4-2

3-3

3-3

4-3

4-2

12

4-3

4-3

4-3

4-3

3-3

13

3-4

3-4

4-3

3-3

4-3

14

4-3

4-3

4-3

3-4

3-4

15

4-3

4-3

3-4

4-3

4-3

16

3-4

4-3

4-3

4-3

4-3

17

3-3

3-4

3-3

3-3

3-4

18

3-3

3-3

3-3

3-4

3-3

19

4-3

3-3

3-4

3-3

3-3

20

3-4

3-4

3-4

3-4

3-4

21

3-4

3-4

3-4

3-4

3-4

22

3-3

3-4

3-4

3-4

3-4

23

3-4

↓ 2

3-3

3-3

3-3

3-4

24

3-4

3-4

3-4

3-4

3-3

25

3-4

2-4-1

3-4

2-4-1

3-4

26

2-5

3-4

2-4-1

3-4

2-5

27

2-4-1

2-5

2-5

2-5

2-4-1

28

1-6

1-6

2-5

1-6

2-5

29

2-5

2-5

1-6

1-6

1-6

30

1-5

1-5

1-6

2-5

1-5

31

1-6

1-6

1-5

1-6

1-6

32

1-6

1-6

1-6

1-5

1-6