4 Things To Watch 4: Homecoming Football Game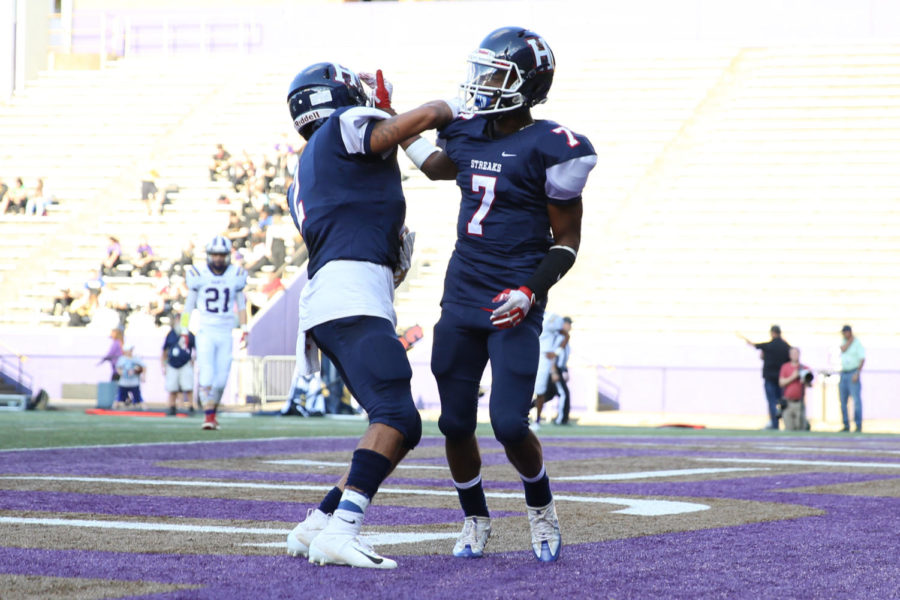 Advertisement
With the Valley District title on the line, the Blue Streaks will host their first varsity football game in nearly a month, the homecoming game against Spotswood (7-1, 4-0). The teams are both riding winning streaks, with Spotswood on a seven game run after dropping their season opener to East Rockingham, and Harrisonburg (5-3, 4-0) having defeated Broadway, Waynesboro, Rockbridge County and Fort Defiance in succession. Here are four keys to the game that could end up determining the outcome.
Hot offense vs. hot defense. Which will give in?
During their four game win streak, Harrisonburg has scored 47.5 points per game, including putting up 70 points against Rockbridge. They've also recently added a new dimension to their offense as senior running back Marcus Robinson-Jenkins recently returned after missing the first five games with an injury. However, the Streaks will have a tough task, taking on a Blazers defense that hasn't allowed more than 15 points in any of their last seven games, and held Rockbridge, a team that Harrisonburg gave up 49 against, to 7.
Will the Streaks attempt anything through the air early on?
Even without Robinson-Jenkins, a likely Division I prospect, in the lineup throughout most of the season thus far, Harrisonburg has still been a predominantly run-oriented team. Quarterback Kwentin Smiley is the district leader with 1,235 rushing yards and 15 touchdowns and he's attempted 38 more rushes than passes. Spotswood is sure to key on Robinson-Jenkins, Smiley and senior Victor Lynch (422 rushing yards, 11 touchdowns) out of the backfield, so it will be interesting to see if Smiley takes to the air early on.
Can Harrisonburg's secondary slow down an impressive receiver duo?
Spotswood receivers Cole Ischinger and Robert Smith have combined for 52 catches for 1150 yards and 17 touchdowns. Coupled with quarterback Ryan High, who has been remarkably efficient, throwing 16 touchdowns against 5 interceptions, the group is certainly a formidable one. The Streaks secondary, led by Lynch and senior Gabe Poirot, will be tasked with slowing these guys down, and whether they're able to or not could end up deciding this one.
The elements will play a part. Who gets the edge?
The temperature is looking like it's going to be right around 40 degrees, with some considerable wind and a steady rain at game time. Not exactly ideal conditions, but that's late-season football for you. This could play to the strengths of either team. It will slow down Harrisonburg's running backs, giving the ferocious Blazers defense a chance of stopping the Streaks on the ground, but it will also put a damper on Spotswood's passing attack.
Stat Leaders
| | | |
| --- | --- | --- |
| Stat | Harrisonburg | Spotswood |
| Passing Yards | K. Smiley: 724 | R. High: 1,358 |
| Rushing Yards | K. Smiley: 1,235 | E. Barnhart: 719 |
| Receiving Yards | J. Anderson: 215 | C. Ischinger: 747 |
| Team Points Per Game | 35.75 | 36.25 |
| Team Points Allowed Per Game | 25.5 | 13.38 |
| Average Point Differential | +12.25 | +22.87 |