Sophomores gain experience on varsity football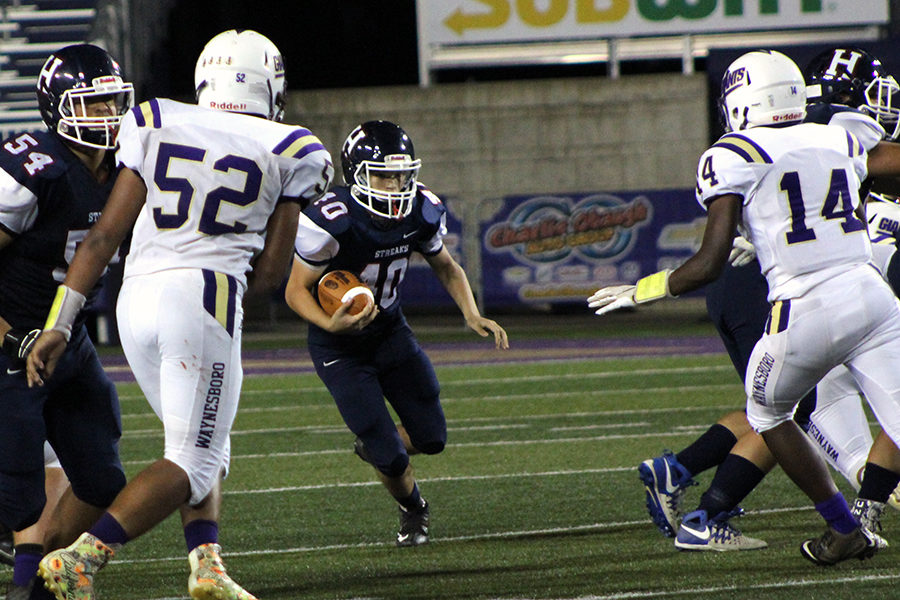 Many sophomores have gotten the opportunity of playing varsity this football season. Ryan Muncy has gotten time at quarterback, Conor Wells has gone in at strong safety and Xander Collazo has had some snaps at running back. Collazo occasionally plays with JV for games as well. Each of them has enjoyed playing so far and are hoping for more time next year as juniors.
"I was definitely a little nervous [going in for the first time], but it's the stuff you go over every day in practice. As long as you know what to do, it's not that big of a deal," Muncy said.
Wells has played against Waynesboro, Rockbridge and Fort. It's a little different for him because he plays defense and isn't leading an offense, so he is more laid back about it.
"I wanted to do well when they decided to put me in, and I didn't want to let the team down," Wells said.
Muncy has played in every game that Wells has including Broadway, so he has had some time to develop and gain more confidence.
"[My confidence] has definitely gone up. The more experience you get, the easier it is to just hop in there in the fourth quarter and go with the flow," Muncy said.
Collazo has enjoyed getting some practice on varsity this year, so he can assume a bigger role next year.
"Knowing that I will play a lot next year, I enjoy the limited time I get this year," Collazo said.