Eshleman works with candidate Sal Romero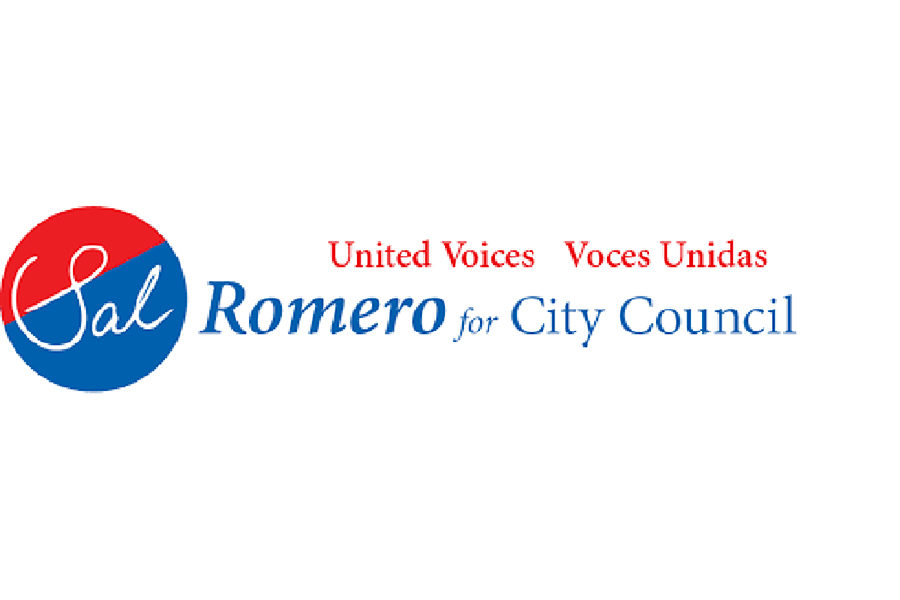 Every week, Gabriel Eshleman leaves the "normal" life of a high school students and works with City Council candidate Sal Romero. Eshleman has participated in Romero's meetings and debates in his campaign for City Council.
"For the rest of the semester for at least three hours a week, I go into one of these events that Sal is at and participate, and I get credit for it," Eshleman said.
During these hours each week, Eshleman spends time learning about something he is passionate about: politics. Eshleman's desire to become involved in local politics stemmed from a disagreement with those in power, along with a hope that he could have a voice. It only took him telling a teacher for this mentorship to be born.
"I voiced to [Don] Burgess that I had an interest in politics. He looked for candidates around the area and Sal Romero was willing to let me intern with him," Eshleman said.
Eshleman has had to work alongside peers older and more experienced than himself. Through the mentorship, he has gained experience and learned from them.
"If I had a job before, that's one thing, but going in from five to eight on a weekend pushes you out of your comfort zone," Eshleman said. "It puts you somewhere you're uncomfortable because the people around are much older and more experienced at what they're doing. Being in that environment is really interesting."
The candidate Eshleman is mentoring under, Sal Romero, hopes that Eshleman will learn a lot from this experience. Anything Eshleman has questions about, Romero hopes to answer and discuss.
"He comes to any of the meetings I have. He is invited to all of our events," Romero said. "If he wants to know more about canvassing, if he wants to know more about fundraising, if he wants to know more about debate preparation, then we talk about it. My hope is that he has a good experience and is able to learn more about city council."
Eshleman will continue shadowing Romero through the rest of this semester. He hopes to continue to learn and practice time management and reliability. He has recently become aware that you have to put a lot of time into the political process, including some of your own.
"[The mentorship] has taught me accountability," Eshleman said. "I will go in on my own time or weekends for long periods of time. It's also showed me about how [government] works."