Top ten cheap performance cars
Advertisement
Hang on for a minute...we're trying to find some more stories you might like.
I love my 1995 Saab 900 SE, but the steering pulls to the right, the reverse gear only works half the time and it leaks coolant like you wouldn't believe. Despite this and many other small issues, owning my own car has shown me how much of a pleasure it is to drive.
It's liberating to be able to take a back road far into the county on a whim. It's exhilarating to pound around corner after corner, struggling up the mountain to West Virginia on 33.
However, it's safe to say that my car will probably not make it through my college years. Therefore, I've compiled this list of cars I'd like to buy later in life. None of them are super expensive (although that's relative) and most of them should maintain their quality until I graduate from college and have some money (in other words, I'll be able to get one used that isn't total garbage).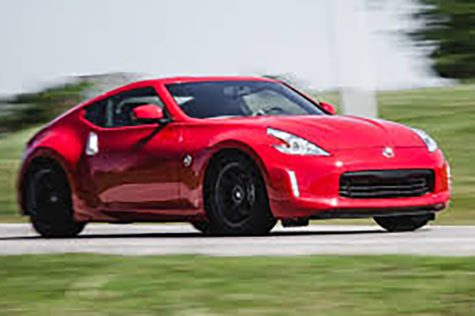 10) Nissan 370z ($30,000): This is one of the most powerful cars you can get for the money with 332 horsepower. It's a rear-drive, compact sports coupe, as most of my top ten cars are. It also looks pretty nice with its slanting cabin and wide stance. However, after looking at several reviews of this car, I'd have to put almost anything else over it. According to most experts, the 370z just doesn't perform when you push it harder than everyday driving.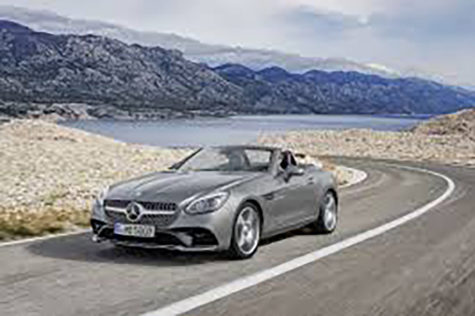 9) Mercedes SLC Roadster ($50,000): I know it's expensive, but this car has to be on the list simply because of its impeccable beauty. At only 241 horsepower and 273 lb-ft of torque, it's not as powerful as I'd like for the money. But the retractable top and long, sleek nose truncated by the sneering intake and gigantic Mercedes logo make this an insanely flashy car.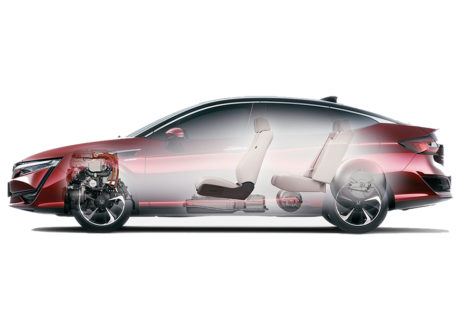 8) Honda Clarity Fuel Cell (only available in California for lease): This is on here because fuel cell cars are super interesting even though it's not a sports car. They use hydrogen to generate electricity with zero emissions. Of course, the only place where there are fueling stations right now is California. However, these may spread as the technology takes off.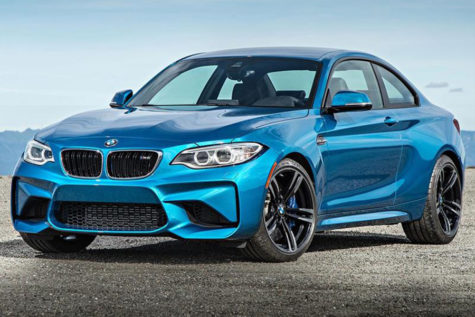 7) BMW 2 series ($35,000): BMW's are some of the most common luxury cars you'll see, and for good reason. This is the only car on the list I've actually driven (albeit a 2010 model), and I can attest to it's stiff suspension and perfectly weighted steering. I haven't driven a manual version though, and I've heard that BMW clutches can be challenging. This car is a solid choice for those who need a little more space or want a European logo.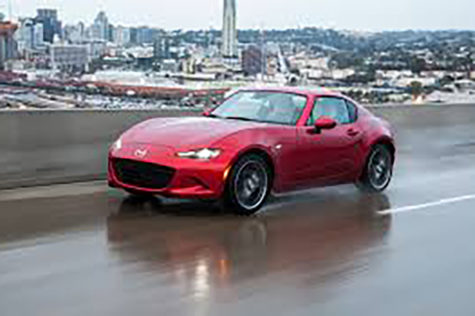 6) Mazda Miata ($30,000): The Miata is a staple of anyone's light, cheap rear-drive sports car list. It's been around for years and Mazda just keeps making it better. What it lacks in power, it makes up for in weight. The engine is also naturally aspirated, something that has fallen out of style recently among car makers. This means that power comes as soon as you hit the pedal; there's no turbo lag. Connected to the engine is probably the Miata's best attribute: the gearbox. It's short throw and sharp quality have made it one of the best gearboxes of all time. The Miata is also quite the looker. The convertible top and sleek nose make this one of the best looking cars out there, despite what some might say about its manliness. However, it's lack of power puts it under some cars that offer more performance for less flare.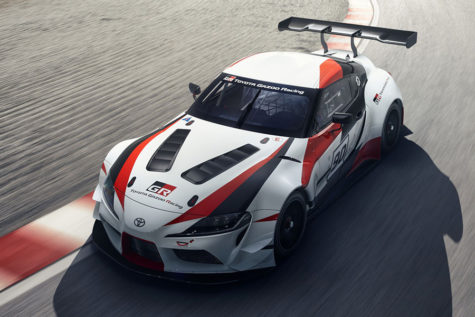 5) Toyota Supra (coming soon): This car has been eagerly anticipated since Toyota discontinued the previous model in 2002. The 2019 version comes from a cooperation with BMW. It isn't confirmed yet, but leaks show that the engine will be a BMW model that offers 335 horsepower. Based on prototypes Toyota has shown off, the Supra's powerful nose and sleek headlights should impress. It will also be rear-wheel drive, a must have for me. However, the car might not be cheap. It's supposed to retail a step above the GT86.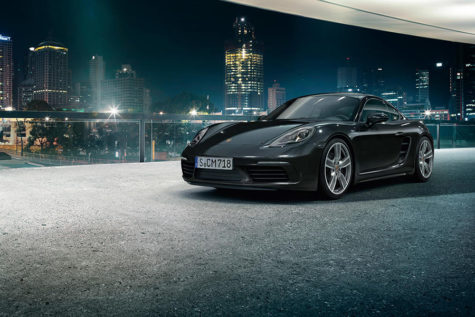 4) Porsche 718 Cayman ($57,000): It's expensive. I know. But this is one of the nicest cars you can get from one of the big supercar brands. It maintains the distinct porsche look while incorporating sleeker headlights. I think it looks better than the 911, although many will disagree. It offers 300 hp with a 0-60 under 5 seconds. The Cayman's mid-engined layout and touted steering make its handling superb. Used, these cars are about the same price as others on this list without too many miles. If I've got money, this is what I'm getting.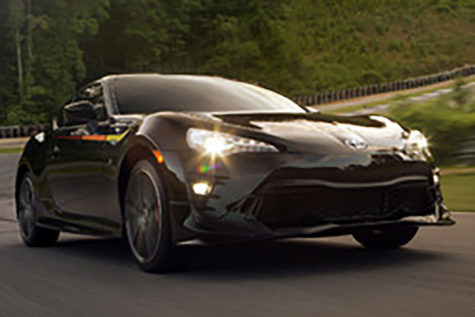 3) Toyota GT86 ($28,000): This is the revival of the cheap rear-drive sports car. The GT86's 205 horsepower put it over the Miata but under the Cayman. However, it wasn't made for power. It's been noted that the GT86 has "Prius tires." That is, it's tires are very thin. Why would you have thin tires in a sports car? Because you want the back end to move around. Because you want to feel the car through every turn. The GT86 was made for people like me who love to drive at their limits but don't have big budgets for gobs of power.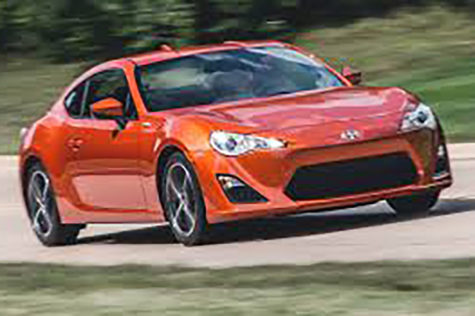 2) Scion FRS: Ok, I know. It's the same car as the GT86. There may be some differences in suspension, but they're basically the same. The FRS isn't in production, but you can get a used one that's only a few years old. I just love this car so much that I have it twice.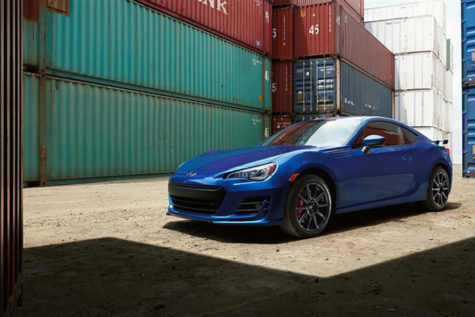 1) Subaru BRZ ($26,000): Ha, ha. Got you again. It's the same car. Everything about this car is just too nice. It looks sleek. It sits low. It's a manual. It's rear-drive. It's not a convertible, so it's stiffer. The rear wheels will move around if you push it. There simply isn't anything on the market that fits my desires better.
If you want more, enjoy a list of the top ten supercars I could never afford. Note: I really like Porsches.
Mclaren Senna: The sexy beast

Porsche 911 R: The pure manual joy

Porsche 911 GT2 RS: The track god

Nissan GTR Nismo: The Japanese all-wheel drive rival

Mercedes AMG GT: The long-nosed GT racer

BMW 8 series: The luxurious speedster

Singer Porsche 911: The brand new antique

Porsche Mission E: The future of supercars

Tesla Roadster: The future of supercars pt. 2

Ferrari 812 Superfast: The overpriced-but-still-good beauty