Week 5 Power Rankings: Rams hold steady at top as other teams plunge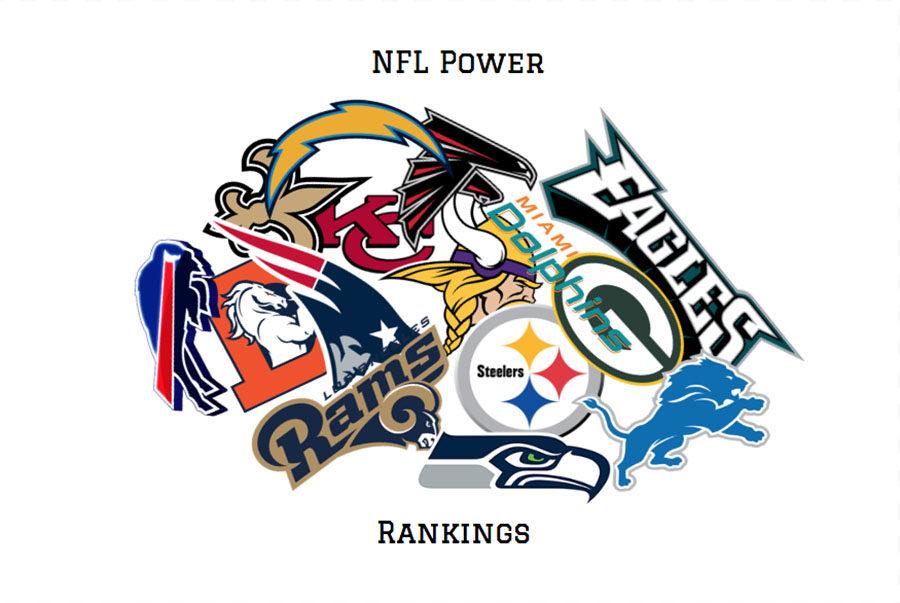 The NFL has been packed with plenty of inconsistencies this season, but within all of the wildness, the Los Angeles Rams and Kansas City Chiefs have separated themselves from the pack. The only 5-0 teams remaining, they are the near unanimous 1 and 2 in our Week 5 rankings. Behind them though, things continue to shake up.
TRENDING UP: The Cincinnati Bengals, now at 4-1, picked up a gigantic victory over the Dolphins this week to take control over the AFC North with a Ravens loss. While the squad definitely has some questions still to be answered, they are looking more and more legitimate each week. A 3-2 team that moved up considerably this week, the Los Angeles Chargers, grabbed a 26-10 victory over Oakland to go above .500 and take over a wild card spot in the AFC. The Chargers' two losses are to the two best teams in the league, so they look a lot better than their record. Finally, we've got the Detroit Lions. There has been zero consistency with this team, but their victory over Green Bay this week was crucial, pushing them to 2-3 and avoiding falling further out of the NFC North picture.
TRENDING DOWN: It's not too often that the defending Super Bowl champion is in this category outside of the first couple of weeks when they drop from #1, but the Philadelphia Eagles continue to slide. At 2-3, things haven't been looking great early on in Philly. They're lucky in the fact that they're in a weak NFC East, but they've got to turn it around. Another team full of talented that has been plagued with poor performance and injuries, the Green Bay Packers have dropped to 2-2-1 and as of now are looking like just another average team. After a 2-0 start, the Denver Broncos have completely collapsed. They looked awful in a 34-16 loss to the Jets this week and they've fallen three games behind the undefeated Chiefs.
Rank

Owen Stewart

Owen Marshall

Noah Siderhurst

Madison Varner

Samantha Little

1

5-0

—

5-0

—

5-0

—

5-0

—

5-0

—

2

5-0

—

5-0

—

5-0

—

4-1

↑ 1

5-0

—

3

4-1

—

4-1

↑ 2

3-1

—

5-0

↓ 1

4-1

↑ 2

4

3-1

—

3-1

↓ 1

4-1

↑ 1

3-1

↑ 3

3-1

—

5

3-1

↑ 1

3-1

↑ 1

4-1

↑ 5

3-1

—

3-2

↓ 2

6

3-2

↑ 2

4-1

↑ 8

3-2

↓ 2

4-1

↑ 3

3-1

↑ 1

7

4-1

↑ 6

3-2

↑ 1

3-1

↑ 2

3-2

↑ 3

3-2

↑ 2

8

2-2-1

↑ 3

3-2

↓ 4

2-2-1

↑ 5

2-2-1

↑ 8

2-2-1

↓ 2

9

3-2

↓ 4

2-2-1

↑ 3

3-2

↑ 9

3-2

↓ 5

2-2-1

↑ 3

10

2-2-1

↑ 6

2-2-1

↑ 10

2-2-1

↓ 4

2-2-1

↑ 5

4-1

↑ 1

11

2-2-1

↓ 4

2-3

↓ 2

2-2-1

↑ 5

3-2

↑ 7

2-3

↓ 1

12

2-3

↓ 3

2-2-1

↓ 5

2-3

↓ 1

2-3

—

2-2-1

↑ 4

13

3-2

↑ 6

3-2

↓ 3

3-2

↑ 4

2-2-1

↓ 7

3-2

↑ 6

14

3-2

↓ 4

3-2

↑ 4

3-2

↓ 4

3-2

↓ 6

3-2

—

15

3-2

↓ 3

3-2

↓ 2

3-2

↓ 8

3-2

↓ 2

3-2

↓ 2

16

3-2

↓ 2

3-2

↓ 5

3-2

↓ 4

3-2

↓ 5

3-2

↓ 8

17

2-2

↓ 2

2-2-1

↑ 6

2-3

↑ 4

2-2-1

↑ 6

2-2

↓ 2

18

2-3

↑ 2

2-2

↓ 3

2-2-1

↑ 5

2-3

↑ 1

2-2-1

↑ 4

19

2-2-1

↑ 3

2-3

↓ 3

2-2

↓ 4

2-2

↓ 5

2-3

↑ 1

20

2-3

↓ 3

2-3

↓ 1

2-3

↓ 6

2-3

↓ 3

2-3

↓ 2

21

2-3

↑ 2

2-3

↑ 5

2-3

↑ 5

2-3

↑ 3

2-3

↑ 8

22

2-3

↑ 4

2-3

↑ 2

2-3

↑ 2

2-3

—

2-3

↑ 2

23

1-4

↓ 5

2-2

↓ 1

2-3

↓ 1

2-3

↑ 3

2-3

—

24

2-2

—

1-4

↓ 7

1-4

↓ 5

2-2

↓ 4

1-4

↓ 7

25

2-3

↓ 4

2-3

↓ 4

2-2

↓ 5

1-4

↓ 4

2-2

↓ 4

26

2-3

↑ 4

2-3

↑ 3

2-3

↑ 5

2-3

↑ 5

2-3

↑ 5

27

2-3

↑ 1

2-3

↑ 3

2-3

↑ 3

2-3

↑ 3

2-3

↑ 2

28

1-4

↓ 3

1-4

↓ 1

1-4

↓ 1

1-4

↓ 3

1-4

↓ 2

29

1-4

↓ 2

1-4

↓ 1

1-4

↓ 4

1-4

↓ 1

1-4

↓ 1

30

1-4

↓ 1

1-4

↓ 5

1-4

↓ 2

1-4

↑ 2

1-4

↓ 5

31

1-4

↑ 1

1-4

↑ 1

1-4

↑ 1

1-4

↓ 3

1-4

↑ 1

32

1-4

↓ 1

1-4

↓ 1

1-4

↓ 3

1-4

↓ 5

1-4

↓ 2