Volleyball seniors celebrate emotional night
Thursday Oct. 4 was, as senior Sarah Earle put it, "bittersweet." For seven people on the varsity volleyball team (five players and two managers), it was their second to last home game of their high school volleyball careers. Through years of hard work and perseverance on the court, the seven seniors earned every moment of their time in the spotlight that night.
Coach Hannah Bowman has gotten to know the seniors on and off the court. Bowman has done more than just teach them the game of volleyball.
"The relationships you build from watching someone go from freshman to senior is really special and is honestly the best part of my job. They make me so happy. They have all become more confident and self assured of who they are. All of them have grown tremendously as players, but more importantly, in terms of people. Even though this is such a cliche… you really see them going from kids to young adults, " Bowman said.
Throughout their time playing for the high school, each senior has been impacted by coach Bowman in their own way. Senior captain Becky Staton would have to give credit to Bowman for helping her grow in the game of volleyball and in school.
"When I first started playing volleyball, I'd get in my head at the start of the game and be so mad at myself, and I would give up. Throughout the years, she's taught me to shake it off and that the next point is brand new. She's taught me to be more caring to other people and still slam the ball [in] their face," Staton said. "She is also my English teacher, and she has helped me a lot with college and making sure everything is in on time."
Senior captain and libero Andrea Osinkosky has been playing volleyball for five years and still has yet to wrap her head around the fact that she only has two more volleyball games at Harrisonburg.
"I still don't think it has hit me, the season has been so much fun. I've been focused on living and enjoying it, and it hit me with it being senior night and everything. I'm excited to come back in future years to support my teammates," Osinkosky said.
In addition to Osinkosky, senior Juliana Lee has been hit hard by the fact that her high school career is coming to an end.
"It feels unbelievable. Four years went by really fast; I feel like I'm still a sophomore. I'm definitely going to miss everybody on the team and being able to look forward to something after school," Lee said.
With the fall sport having an effect on the ladies, senior Sarah Earle can say that volleyball has truly shaped her high school experience.
"Volleyball has helped me to make a lot more friends and meet a lot more people. It definitely kept me in shape throughout the years and allowed me to have a team throughout the years. With volleyball, there is more pressure to be a tight knit group and that definitely helped with being part of a community," Earle said.
For senior Melany Nazario, this season will be her first and last year playing on the varsity volleyball team. With that experience, Nazario has found volleyball to be a mood-changer.
"I feel emotional and sad at the same time because it's the first and last year that I am playing with them. [Volleyball] has been like a therapy for me, it's takes me from a bad mood to a good mood," Nazario said.
In addition to five senior athletes, the volleyball team honored two senior managers Thursday night. Nina Andrews has been managing the volleyball team for four years and has benefitted extremely from her job.
"[I love] just being a part of a second family and watching everyone grow. I love all the girls and coaches very much and I will miss everyone. I ended up being really close to the whole team, and I have a lot of lifelong friends. I love every person on this team and I always will," Andrews said.
The final senior honored was Emmanuel Peralta. This was his first year managing the team and he has enjoyed every part of it.
"I started going to volleyball games last year and decided to be a manager this year. I really enjoy volleyball, so it feels good to come watch the girls play and win their matches and seeing them happy," Peralta said.
The seven seniors all plan to attend a four year college and pursue jobs that interest them. Parting ways with their long time coach Bowman, she had some final words of advice for them.
"I think a lot of them have learned over the course of high school how to ask for help and that leaning on others is really important. That's what I would advise our seniors… That there are people who love them and want to support them for the rest of their lives," Bowman said.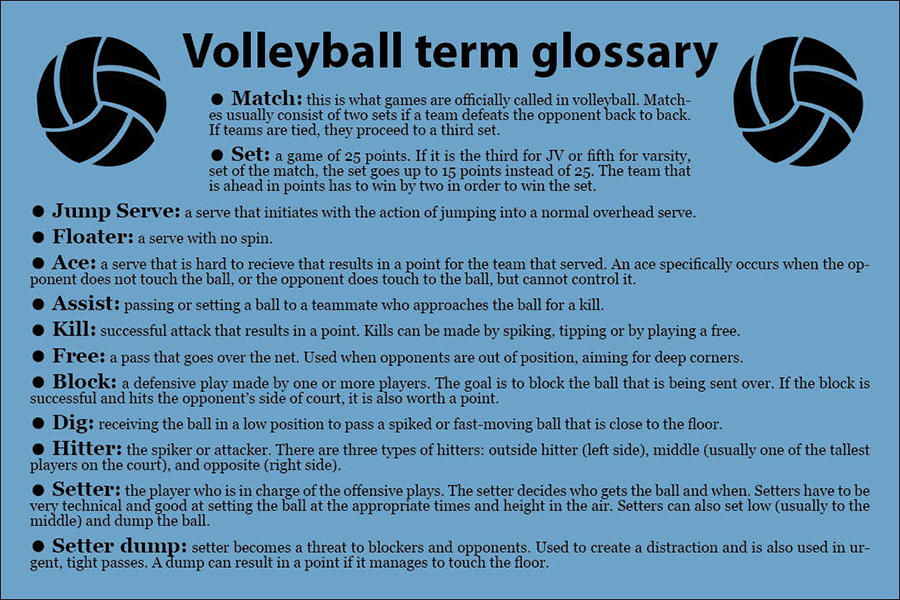 Ashley Iscoa
Leave a Comment