Top Ten Sports Movies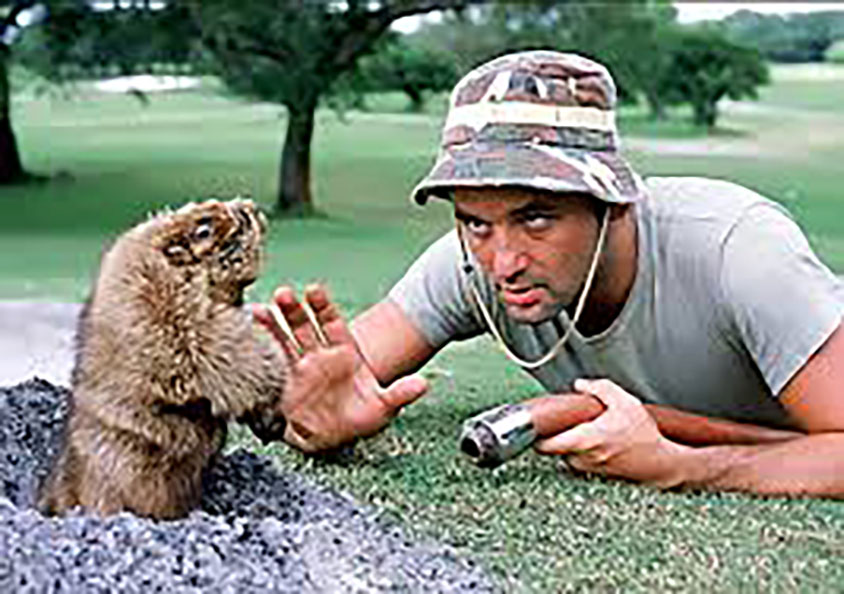 One of the best ways to tell a story, whether true or made-up, is through a movie. Just like movies of other genres, some sports movies fall short when it comes to telling a story, and others stand out. Here are the top ten sports movies that everyone should watch.
He Got Game (1998)
Any movie that features a former NBA star receives an added bonus on this list, and when that NBA star (Ray Allen) is actually pretty good at acting, that helps too. Playing embattled high school basketball star Jesus Shuttlesworth, he is faced with a tough decision throughout the movie as to where to attend college. Shuttlesworth's father, who was in prison for much of his childhood, is granted a deal in which he will receive a shortened sentence in exchange for convincing his son to attend the prison warden's former college. The movie outlines not only the corruption of the justice system and the NCAA recruiting process, but also life for a child missing both of his parents in a big city, and how Shuttlesworth used basketball as an outlet for anger throughout his childhood.
Caddyshack (1980)
Caddyshack is a classic; a movie that anybody, not just sports fans, should see at least once. The film centers around a teenager who works as a caddy at a local country club. Played by Michael O'Keefe, the caddy ends up in the middle of an eventful summer, complete with him getting caught sleeping with a club member's niece and participating in a golf match that includes a $160,000 wager. Comical, witty and intriguing, Caddyshack is a must-see movie that can attract all audiences.
The Perfect Game (2009)
Based off of a true story, The Perfect Game is a feel-good movie that follows a Little League Baseball team from Monterrey, Mexico on their journey to becoming the first international team to qualify for the Little League World Series. Along the way, they face obstacles such as prejudice and expiring visas, but wind up in the finals against a heavily favored team from California. Ángel Macías, played by Jake T. Austin, threw a perfect game in a 4-0 championship victory, a feat that still has yet to be matched.
Happy Gilmore (1996)
Golf isn't exactly the most entertaining sport, but when Happy Gilmore gets involved, people come out to watch. Making his first of two appearances on this list, the legendary Adam Sandler plays a failing hockey player who ends up having a knack for knocking the living crap out of a golf ball. When Gilmore finds out his elderly grandmother is in danger of losing her house due to tax evasion, he reluctantly decides to give up hockey and join the Professional Golf Tour, but his unorthodox and very expressive style of play causes him to be targeted by tour legend Shooter McGavin (Christopher McDonald). McGavin and Gilmore end up having a legendary showdown of epic proportions, and Gilmore's run-up and step behind swing has become a staple for amateur golfers everywhere.
Coach Carter (2005)
Samuel L. Jackson isn't typically absent from a "top movies" list, and this one is no different. Set in Richmond, California, Jackson plays a high school basketball coach who leads a talented yet troubled team. He pushes the kids to succeed in the classroom and behave themselves off the court in ways that cause controversy throughout the team and in the town. Eventually, however, the team comes around to the fact that just being able to put a ball through a hoop won't get them through life, and the film is an extraordinary account of life in a community where poverty and crime runs rampant. Based on a true story, Coach Carter is definitely one to check out.
Talladega Nights (2006)
Some may make the case that a movie about car racing might not quite qualify as a sports movie, but the opportunity to include Talladega Nights in this list is much too great to pass up. Will Ferrell portrays Ricky Bobby, a cocky, arrogant NASCAR driver who has become a racing legend despite being a complete airhead. While Bobby's life seems to be all in order, it quickly comes crashing down around him when he suffers a tragic accident in a race, nearly scarring him mentally to the point where he is unable to return to racing. His demise is furthered by the arrival of French racer Jean Girard to Bobby's racing team. Girard ends up taking Bobby's spot, setting up the scene for one final race. Talladega Nights also has some of the most recognizable quotes you'll ever hear from a sports movie, such as "If you ain't first, you're last!".
Hardball (2001)
A movie that will take you on a complete emotional rollercoaster, even over the course of a few minutes, Hardball is a strikingly realistic story of Conor O'Neill (Keanu Reeves), a sports gambler in debt to multiple bookies, coaching a team of elementary schoolers from the Chicago projects. While O'Neill originally only takes the job after he is promised a weekly payment, he begins to take a liking to the kids, as well as their school teacher (Diane Lane). Eventually, the previously dysfunctional team begins winning games, even with all of the odds seemingly stacked against them. Just as everything begins to go right for both O'Neill and the team, a tear-jerking event shakes the plot of the whole movie. If you're someone who cries easily at movies, Hardball is one that is sure to continue that trend, but you'll find yourself on the edge of your seat for the entire film.
Disclaimer: Keanu Reeves' atrocious acting job in this movie is literally the only thing keeping it out of the top three.
The Longest Yard (2005)
Adam Sandler, Chris Rock, Burt Reynolds, Michael Irvin, Nelly, Terry Crews, Chris Berman… who else could you want in a sports film? Almost from the moment it starts, The Longest Yard evokes constant laughs, yet has enough of a plot that the movie stays interesting. Sandler plays Paul Crewe, a former NFL player who was banished from the league after intentionally losing the Super Bowl for money. He ends up in a rural Texas prison after crashing a car in a drunken stupor, and is pressured into creating a team of inmates to face the guards squad. Despite the team's inexperience and the guards constantly trying to sabotage their efforts, the team plays a competitive match-up after their team's assistant coach, Caretaker (Chris Rock), is killed by an inmate attempting to kill Crewe. The incredible group of actors combined with some of the more entertaining moments you'll ever see on a football field makes this one a classic.
The Rookie (2002)
If you watch The Rookie without knowing the background of it, you'd never believe it was a true story. Jim Morris (Dennis Quaid) is a mid-30s high school baseball coach in western Texas whose baseball career was ended in the minor leagues after an injury. However, after making a deal with his high school players, he attends a Tampa Bay Rays tryout and miraculously throws 98 miles per hour. After some time in the minors, Morris makes his major league debut, in Texas, nonetheless, and strikes out the first batter he faces with three straight 98 mile per hour fastballs. I'm probably alone in this, but I cry literally every time I watch this movie. Even if you don't, it's one of the best feel-good stories that could even be conceived.
The Sandlot (1993)
Honestly, I don't even feel the need to write about The Sandlot. If you haven't seen it at this point, I'm not sure why you're reading this. That being said, if you're missing out, go watch it. Literally right now. Close this page and go watch it.