Week 2 Power Rankings: Trio of teams shake up rankings with 2-0 starts as Steelers slide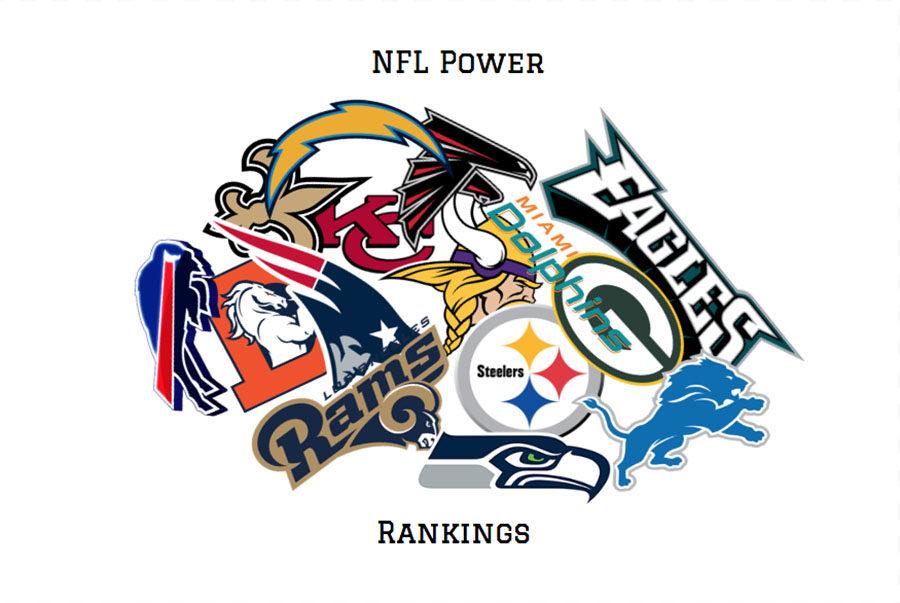 If you liked the twists and turns of the NFL's first week, the second week didn't disappoint either. All three Florida teams are currently 2-0 while both Pennsylvania teams have underwhelmed thus far. Guys like Ryan Fitzpatrick and Patrick Mahomes are enjoying record-breaking starts while Sam Bradford can't even throw for 100 yards. Week 2 saw some big changes in the power rankings of all of our panelists.
TRENDING UP: After putting off Week 1's incredible 48-40 win over the Saints as a fluke, the Tampa Bay Buccaneers, led by born-again superstar Ryan Fitzpatrick, took down the defending champion Eagles at home. The other surprise team in the Sunshine State, the Miami Dolphins, have ridden a strong start from a revamped defense and finally healthy Ryan Tannehill to a 2-0 beginning of the year, but neither have been as convincing as the always-overlooked Cincinnati Bengals, who dispatched a solid Ravens defense to improve to 2-0 on Thursday Night Football.
TRENDING DOWN: Aside from the aforementioned Bengals, the entire AFC North (Pittsburgh Steelers, Cleveland Browns, Baltimore Ravens) had a tough week, all coming away with losses. The Steelers were absolutely picked apart by Patrick Mahomes to the tune of six touchdowns. The Browns (again) coughed up many opportunities to win, extending their seemingly unstoppable losing streak, and Baltimore struggled in a loss to Cincy after blowing out Buffalo in Week 1 (as unimpressive as that may be).
WHAT TO WATCH FOR: While Week 3 doesn't seem to have as many must-see matchups as Week 2, there's still a few games that you should keep your eye on as an NFL fan. The Sunday afternoon Bengals-Panthers game matches a team that has gotten off to a shocking 2-0 start with a Panthers team that needs a win after dropping one in Atlanta last week. Speaking of Atlanta, the Falcons have another divisional matchup this week, taking on the Saints, another team that needs a victory after two ugly games to begin the campaign. The Monday night matchup is also an intriguing one, matching the Steelers, who probably need a victory more than any other team in the league, with the Buccaneers in a game that could either be a reality check or a proving ground for Tampa and Ryan Fitzpatrick, who will have to deal with Jameis Winston coming off suspension next week.
Ranking

Owen Stewart

Owen Marshall

Noah Siderhurst

Madison Varner

Samantha Little

1

2-0

↑ 1

2-0

↑ 1

2-0

↑ 1

1-0-1

↑ 1

2-0

↑ 2

2

2-0

↑ 3

1-0-1

↓ 1

1-0-1

↑ 1

2-0

↑ 1

1-0-1

—

3

1-0-1

↓ 2

2-0

↑ 2

1-0-1

↓ 2

2-0

↑ 1

1-0-1

↓ 2

4

1-0-1

↑ 2

1-0-1

—

2-0

↑ 6

1-0-1

↓ 3

2-0

↑ 2

5

1-1

↓ 2

1-1

↓ 2

1-1

↑ 1

2-0

↑ 3

1-1

↓ 1

6

1-1

↑ 2

1-1

↑ 2

1-1

↓ 2

1-1

↑ 8

1-1

↑ 2

7

1-1

↓ 3

2-0

↑ 7

1-1

↓ 3

1-1

↓ 1

1-1

—

8

2-0

↑ 7

1-1

↓ 2

2-0

↑ 1

1-1

↓ 3

1-1

↓ 3

9

1-1

↓ 2

1-1

↓ 2

0-0-1

↑ 4

1-1

↓ 2

2-0

↑ 6

10

1-1

↑ 1

2-0

↑ 1

2-0

↑ 10

2-0

↑ 3

2-0

↑ 2

11

2-0

↑ 2

1-1

↓ 1

2-0

↑ 15

1-1

↓ 1

0-1-1

↓ 2

12

0-1-1

↓ 3

0-1-1

↓ 3


2-0

↑ 6

1-1

↑ 6

1-1

↓ 1

13

1-1

↓ 3

1-1

↑ 2

2-0

↑ 16

0-1-1

↓ 4

1-1

↓ 3

14

1-1

↑ 2

1-1

↑ 3

1-1

↓ 7

1-1

↑ 6

1-1

↑ 4

15

1-1

↑ 3

1-1

↑ 3

1-1

↓ 3

1-1

↑ 4

1-1

↑ 4

16

1-1

↑ 1

1-1

↑ 11

1-1

↓ 8

1-1

↑ 7

1-1

↑ 4

17

1-1

↑ 2

1-1

↓ 4

1-1

—

2-0

↑ 7

1-1

↓ 3

18

1-1

↓ 4

1-1

↑ 2

1-1

↓ 4

1-1

↓ 3

2-0

↑ 8

19

2-0

↑ 8

2-0

↑ 7

1-1

↑ 3

2-0

↑ 3

1-1

↑ 2

20

0-2

↓ 8

2-0

↑ 5

1-1

↓ 1

2-0

↑ 7

2-0

↑ 5

21

2-0

↑ 5

2-0

↑ 7

1-1

↑ 4

1-1

↓ 9

0-2

↓ 8

22

2-0

↑ 7

1-1

↓ 3

0-2

↓ 7

0-2

↓ 11

1-1

↓ 5

23

1-1

↓ 3

0-2

↓ 11

0-2

↑ 4

1-1

↑ 5

2-0

↑ 5

24

1-1

↑ 4

1-1

↑ 6

0-2

↓ 13

1-1

↓ 8

0-2

↓ 8

25

1-1

↑ 5

1-1

↑ 4

1-1

↓ 9

1-1

↓ 8

1-1

↑ 4

26

0-2

↓ 3

0-2

↓ 2

1-1

↑ 2

0-2

↓ 1

0-2

↑ 1

27

0-2

↓ 2

0-2

↓ 11

0-2

↓ 11

0-2

↑ 2

0-2

↓ 5

28

0-2

↓ 6

0-1-1

↓ 5

1-1

↑ 2

1-1

↑ 2

0-2

↓ 4

29

0-2

↓ 8

0-2

↓ 7

0-2

↓ 6

0-2

↓ 3

1-1

↑ 1

30

0-1-1

↓ 6

0-2

↓ 9

0-1-1

↓ 9

0-2

↑ 2

0-1-1

↓ 7

31

0-2

↑ 1

0-2

—

0-2

↑ 1

0-1-1

↓ 10

0-2

—

32

0-2

↓ 1

0-2

—

0-2

↓ 1

0-2

↓ 1

0-2

—