Why is hip hop so popular?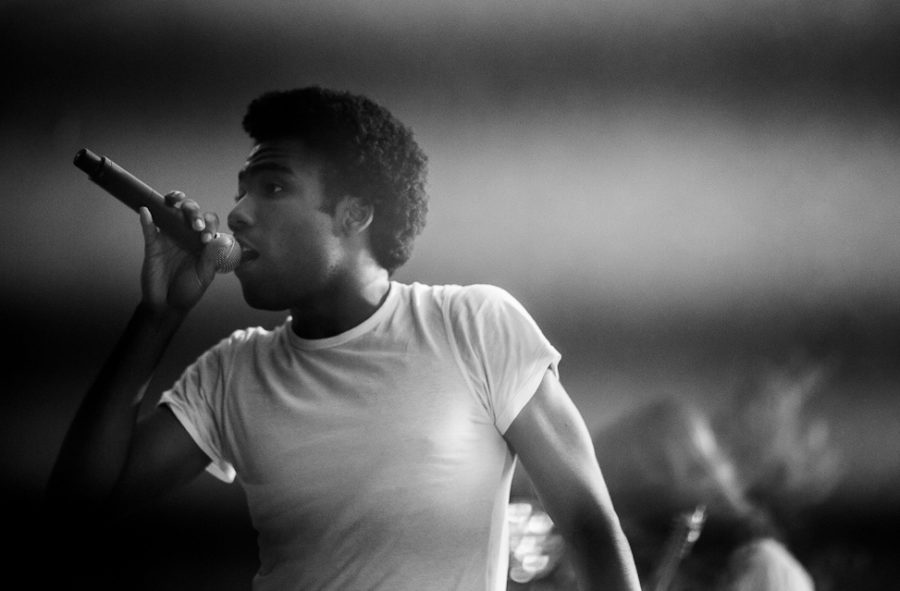 These days everybody listens to hip hop. It plays all over the hit music radio stations. Kids blare it in the hallways. Tons of wannabe rappers create accounts on Soundcloud, some rising to mainstream. But why do so many people like hip hop?
Sophomore Amir Myers is a rapper and producer. He loves hip hop, and he loves to talk about it. Myers believes it's the most popular genre in the US because the youth love it.
"I think it's cringy, but there's a type of rebellious nature that comes with hip hop. Rock was considered rebellious and that's what the youth listened to, and now we have hip hop and rap." Myers said.
Myers considers the biggest hip hop artist right now to be Drake, Kendrick Lamar, and Lil Pump.
"Drake makes music that appeals to everybody, he makes good music that everyone can enjoy, Kendrick has lyrics that a lot of people can get behind, he also uses his voice in interesting ways that can get the listener's attention, and Lil Pump has music that is very entertaining." Myers said.
While those are the artists he considers to be the biggest, those are not the artists he considers the best of all time. Myers claims the best of all time would probably be Salese, Drake, and Eminem. He notes that those are not who he think should be the best, but he considers the to be the most loved. Myers said that he considered the best hip hop artist of all time to be Outkast and Kendrick Lamar. He says that his favorite artists right now are Kendrick Lamar and Earl Sweatshirt.
"[I like] Kendrick because I love the meaning in his music, and the way he constructs an album is great. [I would say] Earl because he connects emotionally with me alot."
Amir has a lot of friends who enjoy hip hop as well, although he notes that it's probably more for the rebelliousness that comes with the music as well as it being easy to listen to.
Sophomore Isaac Sawin is a vinyl collector, with an expansive collection of hip hop. He believes that the young are attracted to the quality of a lot of hip hop.
"[Hip hop] is extraordinary song writing. I feel like these days that [because] the rock scene has died down it's hard to find good writers in rock music." Sawin said. "It's the most artistic form of pop music right now.'
Sawin claims that hip hop has a lot of politics in it, something that gives it a boost in quality. He says that Kendrick Lamar and Childish Gambino are amongst the more political artists.
"[Take] Childish Gambino's This is America, as an example. This song exploded, and the reason for that is because of the big gun debate going on right now, and this song addresses that while being extremely catchy and picking up a lot of airplay. It's like politics you can dance to, almost." Sawin said.
When it comes to popularity, Sawin believes that Drake and Kendrick Lamar are the most popular. Sawin changes his stance when it comes to greatest of all time to focus more on the lives of the artists themselves. He claims Tupac and Kanye West are probably the most famous of all time.
"Tupac was famously murdered and Kanye West married a Kardashian and that got him into the [public eye]." Sawin said.
A lot of his friends listen to hip hop of all kinds, but currently Sawin is listening to Wu-Tang clan. He enjoys the effects the band puts in their songs.
Sophomore Tyrus McDaniel is a rapper along with Amir Myers. McDaniel thinks that hip hop is very easy to dance to and that's why it's so popular. He also thinks that it's popular just a rock was popular. When it comes to the style of hip hop, he likes how it's sung.
"The rappers don't really have to sing, so it's almost spoken word music, which I think is interesting. That's kind of an overgeneralization because there's singing in rap too." McDaniel said.
Currently McDaniel enjoys Kid Cudi and Donald Glover, aka Childish Gambino.
"I like Kid Cudi because his music is different and not really mainstream. It's really good. [I like] Childish Gambino because he's really talented at everything he does, including singing and rapping." McDaniel said.
When it come to the greats, McDaniel stands by the Notorious B.I.G., Tupac, and Kanye West.