5D West Regional Track and Field Championship marks end of runners' seasons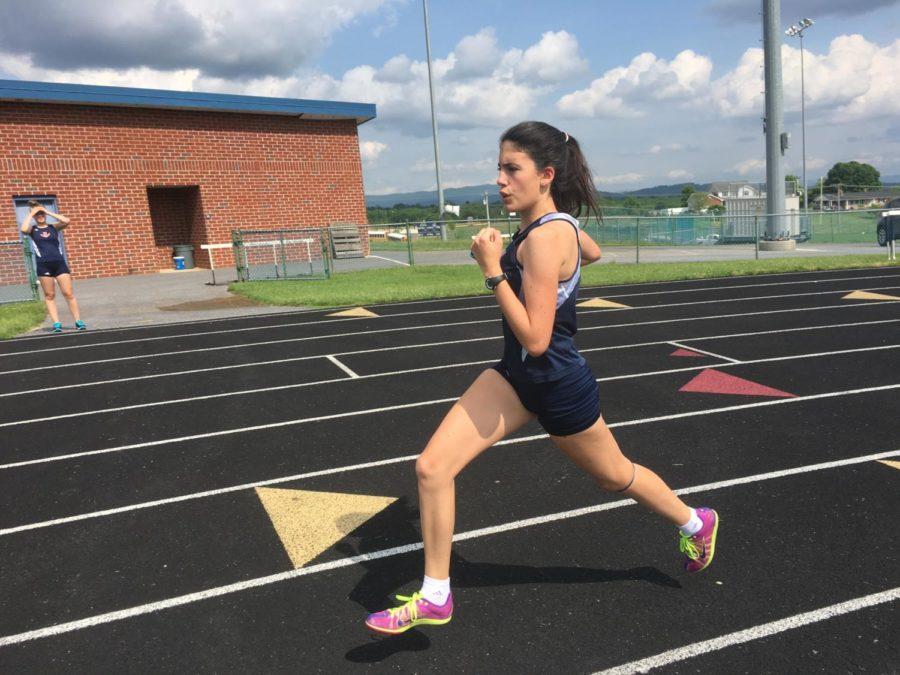 The 5D West Regional Track and Field Championship marked the end of the track and field season for most of the Harrisonburg High School runners, jumpers, vaulters and throwers. The varsity team traveled to William Fleming High School Wednesday, May 23 to compete. Freshman Yodit Amine was nervous to run against all of the best runners in the region.
"It was my first year going to regionals, and I didn't know what to expect. I didn't know who I was racing, so I didn't know how I was going to perform. I knew it was going to be difficult," Amine said.
Amine participated in the 4x800m relay and the 1600m run. The Girls and Boys 4x800m teams ran two days earlier here at home. Both teams placed fifth in the event. Sophomore Ana Rodriguez also competed in the 4x800m relay with Amine. Rodriguez is very happy with her performance in the 4x800m.
"I'm so happy because I got a PR (personal record). My individual time in the 4×8 was 2:42," Rodriguez said.
Rodriguez is an exchange student from Spain and she will be returning to Spain after the school year ends. This past year was not only her first year in America, but it was also her first year running. Rodriguez participated in cross country, indoor track and outdoor track.
"I did pretty well [this season], since I've never ran in my life, until this year. I improved a lot, from beginning [as a] JV [runner] and ending in varsity," Rodriguez said. "I improved my times a lot, which [has] made me feel like I've found my sport."
Rodriguez placed 17th in the open 800m run with a time of 2:45. Even with a temperature of 85℉, Rodriguez's time was only three seconds off of her personal record.
"It was so hot, and I felt tired, but I was excited when I was running. The weather didn't make me feel tired," Rodriguez said.
The girls' team placed eighth overall, and the boys' team placed twelfth. Junior Hannah Miller and freshman Mia Constantin will be advancing to the Division 5 State Championships June 1-3. Miller will be competing in the 1600m run and Constantin will be competing in the 800m run.
For full results, visit: http://va.milesplit.com/meets/305036/results/596045/formatted#.WwazC2inHrc