Eight reasons why hiking is the best pastime
Advertisement
Hang on for a minute...we're trying to find some more stories you might like.
One of the biggest benefits of living in a beautiful place like the Shenandoah Valley is having the ability to hike basically in your backyard. From Massanutten, which is no more than 20 minutes from town, to larger national parks like the Shenandoah National Park, we have a huge variety of hikes to choose from around us. Here are eight reasons why I love hiking:
Good stress reliever
I can't remember the last time I wasn't at least kind of stressed out by school, because there always seems to be something that I still need to do. Hiking is a nice break from constantly thinking about school work.
We live in the best place for it
Living in a valley between two major mountain ranges and tons of smaller mountains, we are literally surrounded by places to hike. You can definitely go farther away, but a lot of good ones are close by.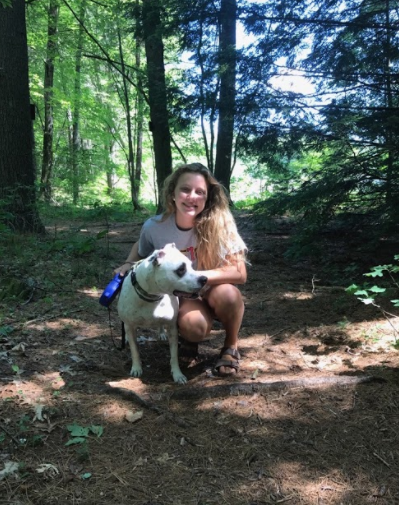 Great workout
Walking up and down a rocky terrain is much more engaging than walking 0.2 miles per hour behind the person in front of you in the hallway. If you like a challenge, go somewhere like Bearfence Mountain where you'll have to climb over rocks in order to reach the top.
Views
If you really just want a good Instagram out of the whole experience, you're in luck, too. Pretty much every hike around has some sort of overlook to enjoy sweeping views of the valley, which makes for really cool GoPro videos. It's surprising what you can see from the top of a mountain.
Activity for all ages
Hiking doesn't have to be difficult in order to be fun. It's a good way for younger kids to get their energy out. We take my dog sometimes when the hike is not overly challenging. My grandparents also appreciate hiking, and they don't need it to be easy.
Passes are worth the money, or free
A national park pass for a full year is $50, but that's because it is government owned and regulated land. Most places don't cost anything to visit.
4 season activity
Unlike skiing or playing soccer, hiking is pretty much fun whatever the temperature and weather conditions are. Winter is a little harder, but snow is not impossible to deal with. Fall is a popular season to hike because of our famous fall colors.
Good for your health
Being in nature has a lot of benefits, including fresh air and sunlight that we don't really get to be around five out of seven days a week. Hiking is a good way to boost your energy for the whole week.