Kisemei learns from the technology at HHS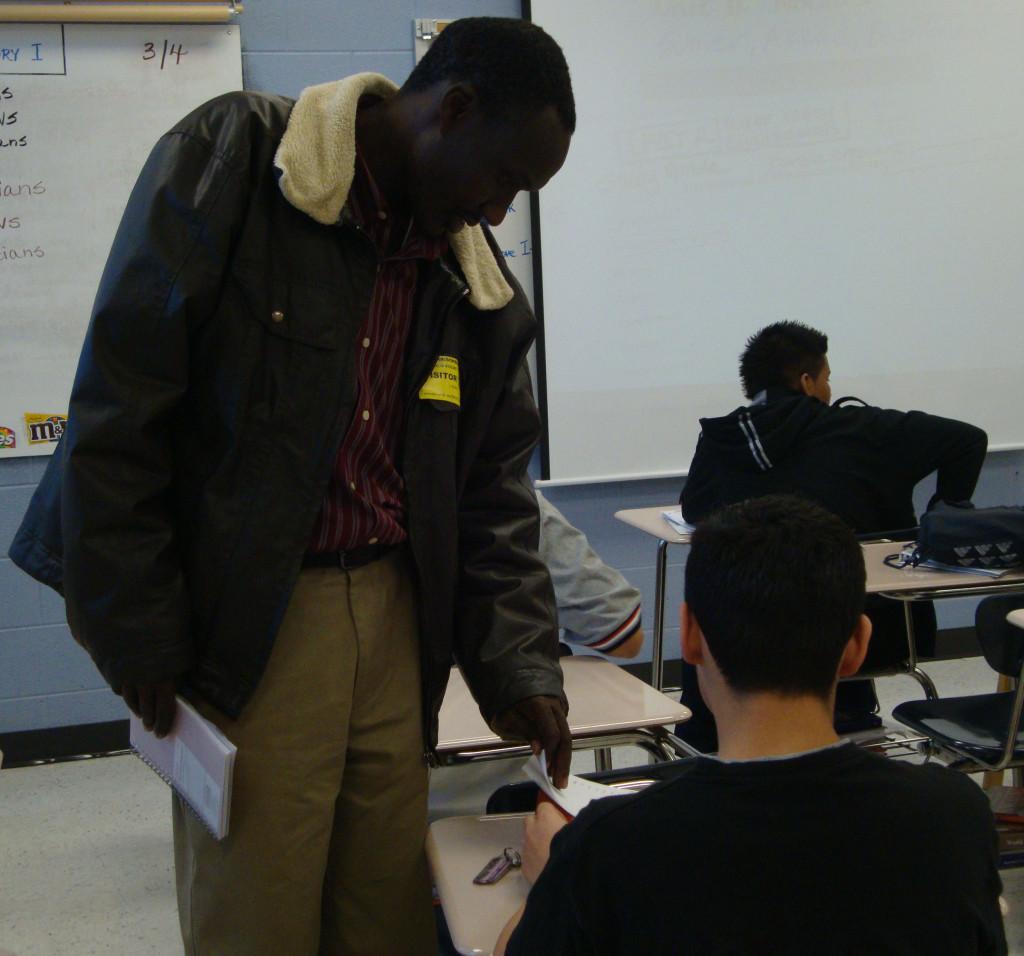 Solomon Kisemei is one of the 16 foreign teachers who have come to Harrisonburg to learn how to improve their school systems under the sponsorship of Irex, a nonprofit organization committed to international education in academic research, professional training and technical assistance. Kisemei is from Kajiado, Kenya and teaches geography at Kajiado High School. The differences between Kajiado and Harrisonburg are vast, but Kisemei is looking to bridge those differences by bringing back certain things he has learned while he has been here, about technology in particular.
"Since I have come here, I saw the use of PowerPoint and projectors. In Kenya, we only have chalkboards and one piece of chalk," Kisemei said. He believes having technology in Kenya will make a big difference because he will have teaching aids to help improve his students' knowledge.
Although Harrisonburg has more technology and better access to information, Kisemei believes the students in Kenya work harder.
"First my students must pass an examination and their only source of information is a textbook. [HHS] is a lot of 'spoon-feeding;' they are almost given the answers to the questions," Kisemei explained. "My students must struggle on their own."
Work ethic aside, Kisemei is impressed with the block scheduling HHS utilizes. He would like to introduce 1 ½ hour classes in Kenya.
"Teachers can exhaust the lesson; classes in my country only take 40 minutes," Kisemei said. He doesn't believe he has enough time to truly make headway on topics with such short classes. For this reason, the students and teachers seem to have a closer relationship at HHS.
"[Students] ask questions without fear," Kisemei said. This can also be a negative thing though; Kisemei does not think HHS punishes students effectively for misbehaving. When a student needs to be punished in Kenya, he is beaten with a cane. Kisemei sees this as necessary because it is effective, unlike parents who just ground their children, but don't stop the behavior.
Harrisonburg High School and Kajiado High School still have a long way to go before forming a complete bridge, but the new technology and research Kisemei is bringing back with him in June will make his visit have been worthwhile. He can implement many of his new ideas to make his high school a better learning environment.