Fitch powers through law school at Washington and Lee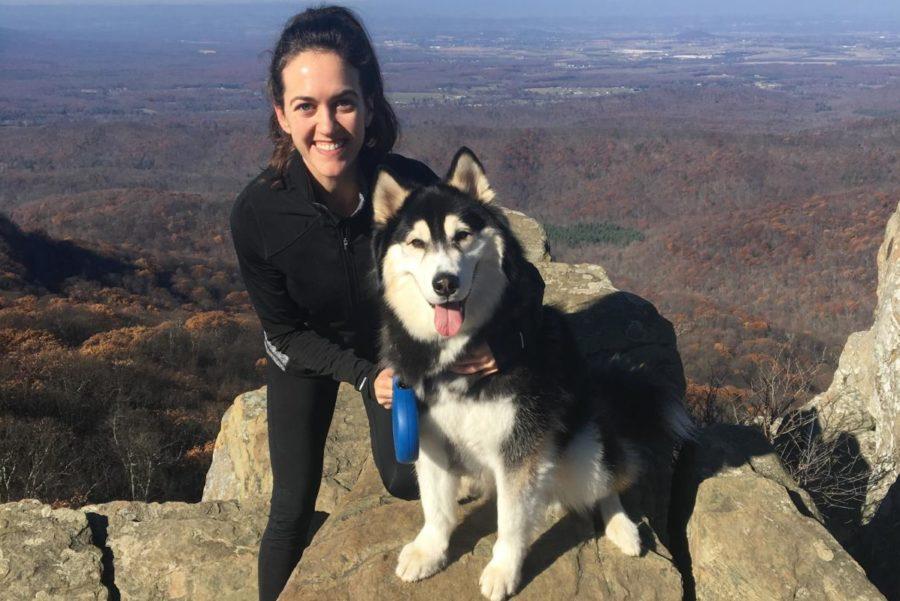 "Don't be afraid to reach out to people who are doing what you want to do." This piece of advice is what pointed Jackie Fitch's career in the direction of applying to law school. It wasn't until after Fitch talked to attorneys and law school students that she knew law school was in her future.
After graduating from Harrisonburg High School in 2009, Fitch went to college at Virginia Tech, majored in International Studies and minored in French. But after college, Fitch still wasn't sure what she wanted to do, so she took a few years off to work in Washington, D.C.
"I took a couple years off to work and I think that was really important. Working for a couple of years and seeing attorneys that I worked with and seeing their careers [made me start] thinking I could really start doing this," Fitch said.
Fitch worked for a consulting firm in D.C. for this three-year period. After reaching out to D.C. attorneys that she knew through mutual friends and through the consulting firm, Fitch secured the decision to attend Washington and Lee University School of Law.
"It has been life changing. My job before was great, but it wasn't what I wanted to do long term. It didn't have much room for advancement and now I feel like I can do whatever I want with my law degree. I can go to lots of different places and have lots of different types of work," Fitch said.
Fitch is deep into her second year of law school. The classes are harder than college and there is a lot more work, according to Fitch. However, her classes have a lot of student involvement rather than a typical classroom setting.
"I go to class anywhere from 2-4 hours a day. The teacher doesn't do a lot of teaching. It's mostly the students who are speaking, arguing and debating. It's a lot of involvement, [but] it's a ton of reading and a ton of work," Fitch said.
If you're not a fan of reading and writing, law school may not be for you, according to Fitch. For every hour of class she has per day, she has to spend an additional 3 to 4 hours reading to prepare for her next class.
Since law school is so reading and writing heavy, Fitch's English classes still significantly influence her writing today.
"All of my English classes [helped me]. Anything that had to do with writing is very serious in law school. You can never start too early learning how to be a good writer and developing those skills," Fitch said.
Fitch had teacher Valerie Kibler for multiple classes in high school, including English and Newsstreak. Fitch was an Editor-in-Chief for the Newsstreak and she has even taken journalism with her to law school, and being part of the Newsstreak was something she had on her resume for a number of years.
"We have a law newspaper, sort of similar to the Newsstreak and sometimes I'll write an article or two for that. They're usually profiles on professors or something that's going on around town that we're covering," Fitch said.
The speaking part of law school is the most difficult part for Fitch. Performing a mock trial in front of a panel of professors and a group of students was the most challenging thing Fitch has ever done.
"I had to give an oral argument in front of a very big group of people, and I don't like public speaking. It makes me very nervous and law school has helped that, but I still get very anxious when having to debate one of my classmates for one of my class grades," Fitch said. "It takes hours of preparation for 15 minutes. But, it ended up being okay. [I have] very supportive professors and very supportive classmates."
Law school has opened up a window of opportunities for Fitch. This past summer, she worked for the Virginia Supreme Court and presented to the Supreme Court Justices. Next summer, she will be working for a law firm doing mostly business litigations, which she hopes to continue doing after she graduates.