Boys varsity basketball moves on to regional semifinals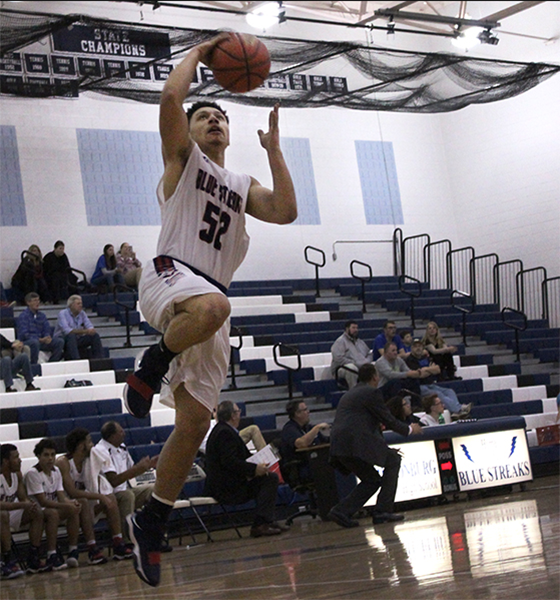 Heading into the regional quarterfinals as the two seed against Patrick Henry, the Streaks were hoping to start their first playoff run to states since 1989. The Streaks jumped out to an early lead and defeated the Patriots 61-47 to move on the the regional semifinals.
The Streaks were coming on a two week break which could lead to some troubles, but junior Josh Lichti believes the team came out strong.
"I thought we played really well. We hadn't played in fifteen days so that was kind of rough, but we came out and really laid it on them," Lichti said.
In the first quarter the Patriots got into foul trouble early with three of their starters having three or more fouls. This allowed the Streaks to capitalize in the paint, driving to the rim to get buckets. This led to an early lead for the Streaks.
The Streaks maintained their lead throughout the second quarter with the help of sophomore D'shawn Fields who had 15 points on the night. The Streaks maintained their lead going into halftime heading in with a nine point lead.
With the third quarter coming to a close, the Streaks continued to grow their lead, getting up by twenty points in the mid fourth quarter. The Patriots showed a little spark when they went on a 6-0 run, but the Streaks quickly responded with a fast break by senior Steven Gilbert. The Streaks played the clock to maintain their lead and allow them to advance to the regional semifinals where they will take on North Stafford.