Clubs organize during Activity Day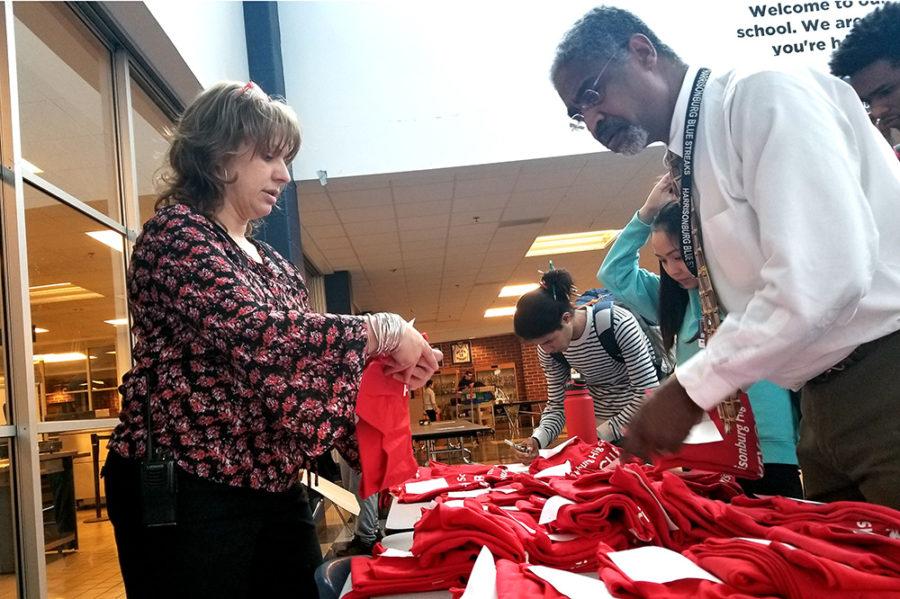 Students of volunteer clubs, language clubs, sports clubs and other organizations had the opportunity to get together during school during our last Activity Day Jan. 24. Key Club, an organization that volunteers at the school and around the community, meets every time, but director Angela Knupp never knows what to expect.
"[Our meetings are a] little crazy, but usually good. We either have feast or famine… a ton of kids show up, or not enough kids show up, it just depends," Knupp said.
Run by history teacher Jay Blair, Lacrosse Club is always looking for more people. In fact, it's the whole reason the group was started in the first place.
"Lacrosse club was formed originally with the intention of increasing exposure about the sport of lacrosse throughout the community to encourage increased involvement with the idea of transitioning… into a school-based athletic program with varsity and JV lacrosse options for both boys and girls," Blair said.
Blair was successful in starting a program at one of his previous schools. Although facing a lack of familiarity with the sport, he is confident that its popularity will soon increase.
"We've been pretty productive in individual athlete recruitment. If lacrosse players have friends, they're pretty good about trying to bring them in. I feel a strong sense of support from Darrell Wilson, who's a fan of the sport and would be interested if we could demonstrate support… I think that we're on the vanguard of something, but it's not here yet," Blair said.
Different groups use the allotted time for different purposes. For Lacrosse Club, it depends on the season.
"The activity periods have been used largely in the fall and winter to just maintain interests [and] to make plans. Sometimes we put up posters around the school to increase awareness. We've invited people to come to clinics," Blair said. "We have an outreach program that takes us out to the city parks where we participate in practices and pick up games in public with the idea that people might see what we're doing and think it's fun."
Knupp uses the time for face-to-face meetings with all her volunteers. Because Key Club is based around SignUp, an online website for organizing volunteer opportunities, her meetings are used to bring everyone together."[I use the meetings] to gather everybody back in, because we do most of our stuff electronically. Most of my kids are AP [students], athletes or working, and so they don't have time for lots of meetings. This is my chance to put an eyeball on kids and put a face with their name; it lets them see us so they're not just getting a remind from a crazy lady," Knupp said.
The next Activity Day will be April 11. Students are welcome to find something that piques their interest.