Chromebook filters hold students back from learning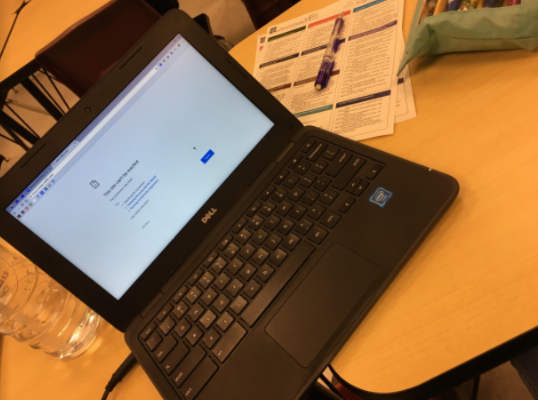 Advertisement
Hang on for a minute...we're trying to find some more stories you might like.
Students at HHS are very thankful for the Chromebooks they received for free; however, there was one catch – filters. The Chromebook filters can be useful to keep students from looking up inappropriate sites, but they're too strict.
Some sites are blocked when they shouldn't be. For example, while doing a research assignment on the Holocaust, I clicked on a site about the Jewish people, and it said the site cannot be reached. In addition, Cool Math Games is blocked because the administration does not want students playing games in class. Even if the games are blocked, that doesn't mean students are paying attention while in class. For instance, some students may be talking to others or just sitting there and not doing the work and maybe even sleeping.
I believe that some sites should be monitored, but the administration should loosen up. Inappropriate searches should be prohibited, but sites like Cool Math Games shouldn't be blocked.
Furthermore, the Chromebook filters are holding students back from their assignments, for instance, my research. If the filters would be less strict, students could have more access to sites, and they would be able to do deeper research and learn more.
Many students around the school agree with me that filters are too strict, one of whom is junior Kobe Johnson.
"I definitely feel there's a line where there should be restricted websites, but I feel they're a little too strict," Johnson said.
Although the filters are way too strict, they're necessary.
"Depending on what the website is on, and what it is about, I think they're necessary," Johnson said. "I think they should be a little more flexible about what they block. They should spend more time researching websites and actually seeing what content is on the site."
I believe that the chromebook filters are necessary, but some of the restricted sites are unneeded. Although some sites and searches should be prohibited and monitored, students should have access to more websites.