Volleyball wins first playoff game in five years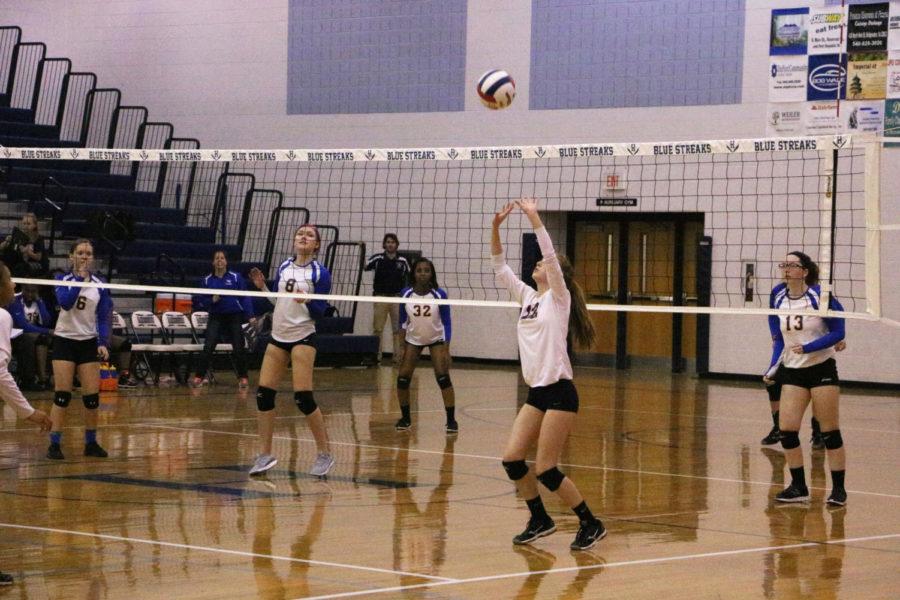 Advertisement
The varsity volleyball team returned to the postseason for the first time since 2000 on Halloween night, and a common sight for William Fleming players was senior Lucie Rutherford airborne getting ready to slam the ball. Coach Emilee Hussack noted Rutherford as the recipient of Tuesday's game ball, as she finished with ten aces.
"I think it would have to be Lucie Rutherford as a senior in her first regional game. She took some good swings and played some defense and she was strong today," Hussack said.
The Colonels of William Fleming trailed the whole match and never once held a lead, and the Streaks won in straight sets with help from lots of players: 25-7, 25-8, 25-17.
"It was a great team win with a couple different lineups on the court so it was fun to see some different faces in different places," Hussack said.
Sophomore Ella Kearney also chimed in on how it was a good team win.
"I think we did pretty good, we definitely played our best and we won so that was good," Kearney said.
The Streaks can only celebrate the win for so long, as they play again on Thursday against the Patriots of Albemarle. According to Hussack, there are still things that need some tweaking if the varsity girls want to make it all the way to states, which is two more wins. This was a team that they played earlier in the season and had never played before that, and it was a very exciting game. The Blue Streaks lost in five close sets.
"It's a big game. We had never played [Albemarle] before and we lost to them in five games and we played very, very well. I think we have to somehow tap back into that early season energy. Not that we lost it but we were really excited after that game and we have to get back to that same fight," Hussack said.