JV volleyball falls to Spotswood after tight first set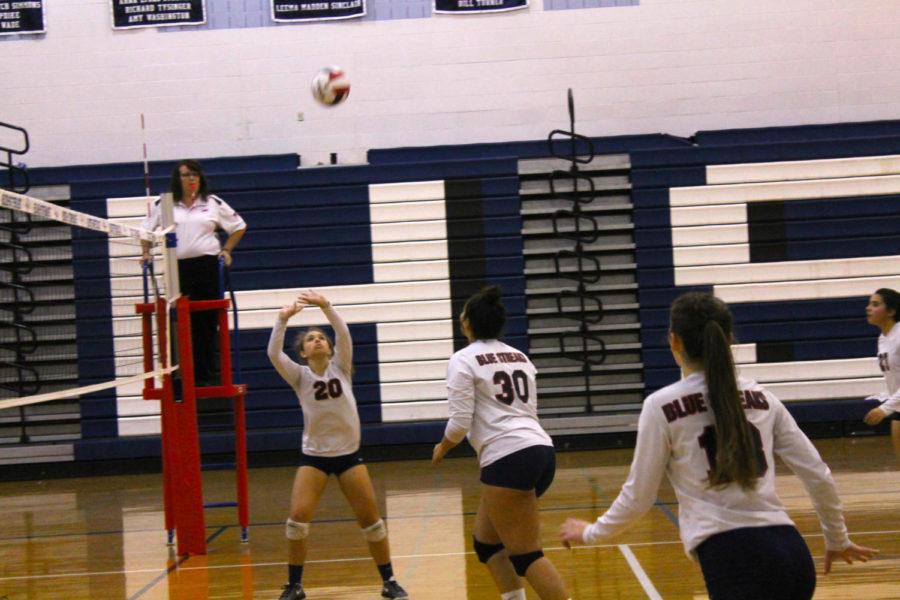 Advertisement
After winning a close first set, the Streaks couldn't take the next two as they fell 2-1 in a JV volleyball match against Spotswood on Oct. 24.
In the first set, Spotswood leaped out to a quick 4-0 lead, but the Streaks quickly responded, as two kills from sophomore Lily Harmison began a run of five consecutive points, putting the Streaks in the lead. The game went back and forth for a few points, but a kill from sophomore Sarah Hartman set the Streaks off on another run, as they rattled off five straight points to extend their lead to 15-8. Harrisonburg extended their lead further, to 20-11, before the Blazers went on a 7-0 run to trim the lead to two. However, Harrisonburg was able to fend off the rally, taking the first set 25-20.
The second set began with the two teams exchanging points, as it was close all the way up until the middle of the set with Spotswood leading 13-12. Spotswood then went on their second 7-0 run of the match, extending their lead to 20-12 and spearheading them to a 25-16 victory in the second set.
The third set decided the Blazers victory, as they started strong, picking up nine of the first twelve points of the set. Harrisonburg started to rally, putting up five points in a short span, but Spotswood finished them off at the end, 15-8.
The loss was the final game of the Streaks' season, dropping their final record to 5-14. Spotswood finished the season 13-5 after the victory. While the JV season is over, the varsity volleyball team will host the first round of the regional playoffs next Tuesday.