Key Club has end of year celebration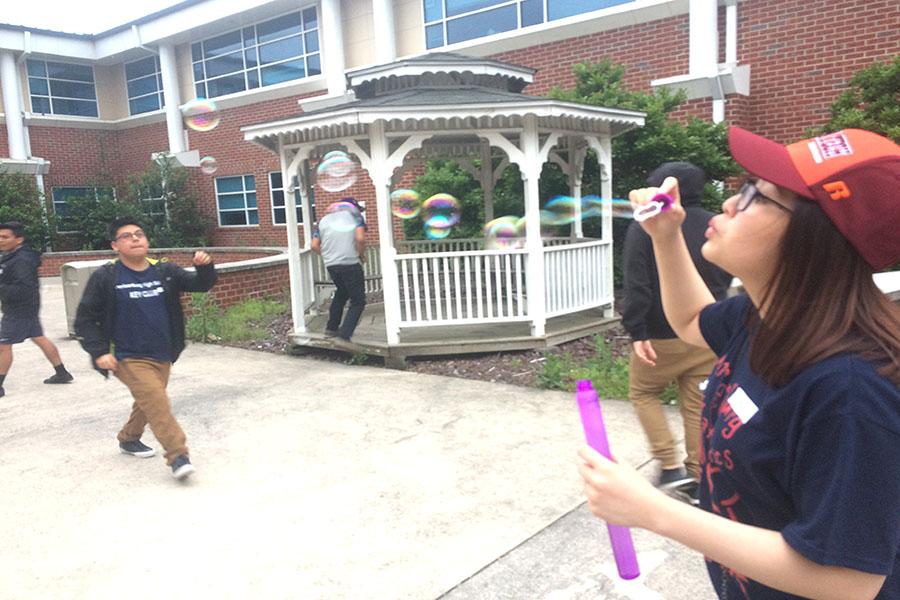 As the end of the year draws nearer, school nights are filled with banquets and commemorations of the students' accomplishments throughout the year. On Wednesday, May 24, Key Club held a celebration to recognize their members' volunteer efforts. Junior Kathy Pham, a vice president of the organization, enjoys the club because of the opportunities it presents.
"We have chances to meet a lot of people, and I love to help people," Pham said. "I have to work with Angela [Knupp] and set up signup.com for events, and if people have trouble they contact me and I fix that."
This past year Key Club volunteered for a variety of events, including Toys for Tots, Blacks Run River cleanup and ringing the bell for Salvation Army. The point of this end-of-the-year gathering, consisting of ice cream sundaes and a gift exchange, recognized the members that consistently donated time.
"There are lots of members in Key Club, but they're not a lot of people that volunteer a lot, so this banquet is more [for] people who have been volunteering [all the time]. We came here to celebrate a successful year," Pham said.
One of the club's organizers is Billy Martin. After being brought into the club two years ago by Angela Knupp, the other organizer, and Ms. Prieto, Martin has found a group of individuals willing to work.
"The working members of key club… go way, way, way above and beyond. If [they] are asked to do something at the last minute, very seldom do [they] not pull it out," Martin said. "It's cool to see people [their] age give back and learn about giving back to a community. [We held this] to say thanks to [them] for always making us look good [as a club]."
Though their banquet has been held, the year is yet to end. Key Club still has several events lined up over the next two weeks, along with summer activities to jump start next year.