Band performs at Parade of Champions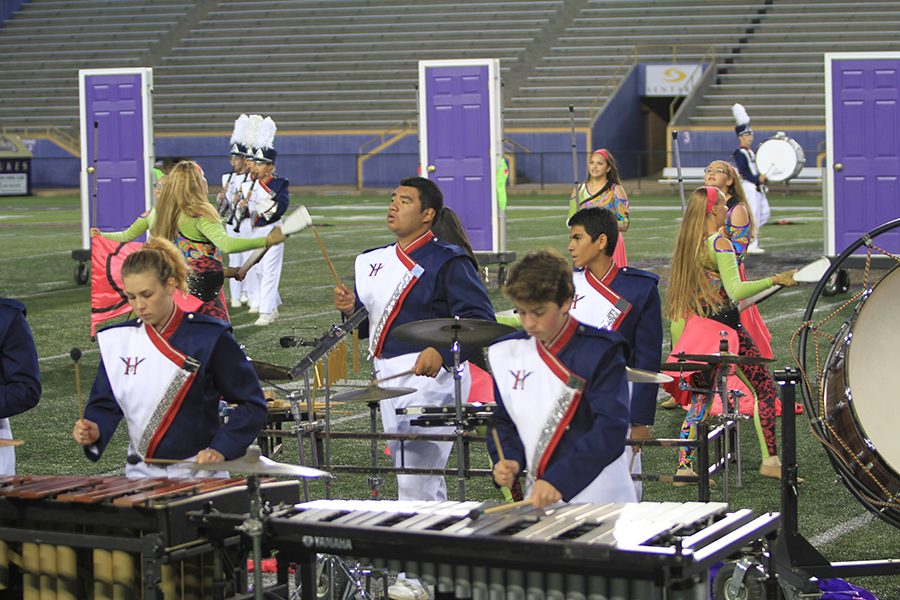 The Parade of Champions band competition is held by JMU and takes place at their Bridgeforth stadium. On Saturday Oct. 22, 2016, the Marching Bluestreak band competed in the 4A class and placed 5th.
Senior Ben Blake says that this competition is different from others because it is in front of the biggest audience of the year.
"It is the biggest audience that we perform for, and it's just a giant wall of people so it's pretty big," Blake said.
For Blake, the experience is one he will remember. Being under the large stadium and the big stage is his favorite part of the competition.
"[My favorite part is] performing on such a such a big stage, so to speak, performing on a big field and in front of so many people," Blake said.
Performing in four POC's has made Blake change as a player. He went from being nervous to perform in such a large spotlight to being sad that it was going to be his last one.  
"The first one made me really nervous because everyone always talks big about it. The recent one was more of a bittersweet feeling instead of fear because I knew it was going to be my last one," Blake said.