Students experience mixed feelings on graduation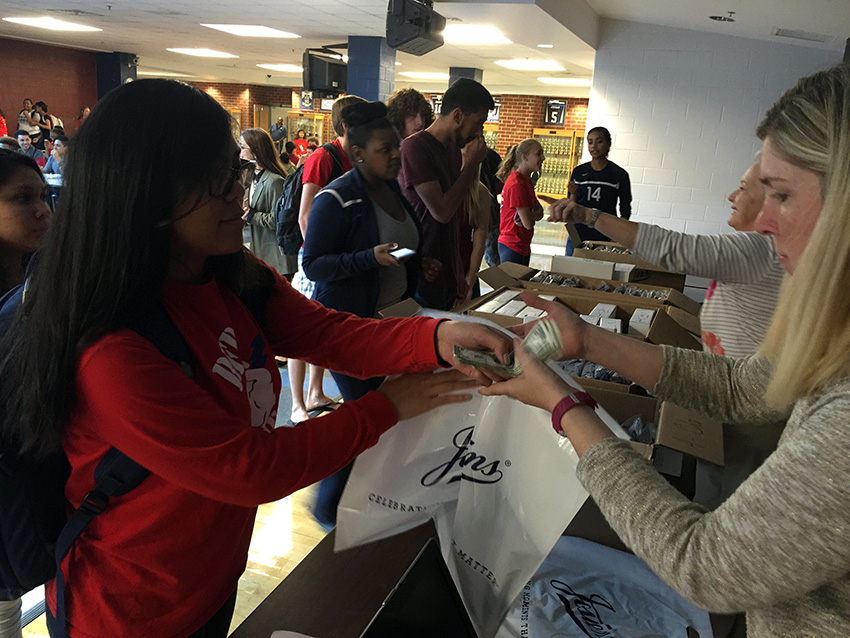 With seven weeks left in the school year and graduation in sight, the time for all seniors to complete their time here at HHS has come. On April 22 representatives from Jostens set up in the Gym Commons to pass out the caps and gowns that signify the final moment of walking across the stage at graduation.
Holly Sidwell, sales representative for HHS, serves schools in central Virginia and the eastern panhandle of West Virginia around 55 times per year.
"Once you've made it this far, you get your cap and gown and the end is in sight, it's a very exciting time in any senior's life. It's just kind of a milestone that everyone seems excited about," Sidwell said.
For senior Marjorie Bonga, it's a bittersweet moment.
"I'm going to miss the people in this school, but I'm happy that I'm graduating because it'll be a new beginning after I graduate and that's what I really want," Bonga said.
Receiving a cap and gown has made it more realistic to Bonga that she's graduating but it hasn't fully settled in her mind yet.
"It actually hasn't hit me yet," Bonga said. "I feel like it's just going to hit me that I'm graduating once I'm up on the stage getting my diploma, but it's kind of getting there already and I'm getting nervous."
After graduation Bonga plans on attending James Madison and recommends that she, along with all other seniors, should keep pushing through until the end.
"Push through. Don't let senioritis get to you. We have at least two months left and we're almost there, so we just have to keep going," Bonga said.