Q&A with former Blue Streak Landon Turner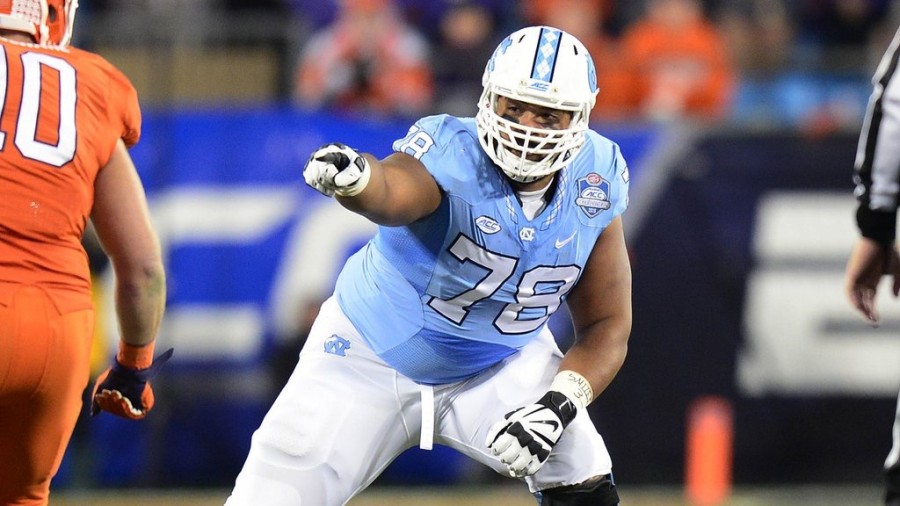 Q: What is your favorite road stadium?
A: There's a lot of fun ones. Selfishly, I love NFL stadiums because the fans are so far back, and they can't really bother you. I think I have to give it to Clemson. Death Valley, their fans and their stadium are sick. I think Notre Dame is a close second, it was really cool to play there because I loved the movie Rudy growing up.
Q: What is the coolest rivalry you have ever been a part of?
A: I have a very heated rivalry against NC State. It's tough as a Carolina guy to pick either Duke or NC State, I don't like either one of those teams. Duke is fun because of the [Victory] Bell. I've lost the Bell, and I've won it back. I give the extra edge to Duke because of the trophy attached to the game. Getting to ring the bell after the win, it's awesome, it's really cool to be a part of.
Q: What is your pre-game routine?
A: I always do the same thing. Game day starts with the team meeting. After the team meeting, I have my Spotify playlist ready. I've got a lot of different things, like low IQ rap music, some heavy rock, anything to get adrenaline going. When we get to the stadium, they usually have a program ready for us, so I'll sit down, look through the program quick, then I get dressed, get taped up, at that point I'm just listening to music in the locker room, visualising what plays we're going to be running, what I have to do, kind of just thinking through last second notes and stuff. On my wrist tape, I always have a cross on my right wrist, and I always have my siblings initials on my left wrist, but on the top of my left wrist I usually do something different. I've done Rocktown, I've done 540, just whatever I'm feeling that week.
Q: What is your favorite song?
A: I'm so all over the place, I don't know if I could say I have a favorite song right now. Anthony Hamilton was my favorite artist for a while, but I've kind of lost my musical identity for a while right now. I love the Drake and Future combo, you know Jumpman, I love all that stuff. I listen to everything, that's kind of my problem. I even like new Bieber, I'm almost ashamed to admit it.
Q: What is your favorite UNC uniform?
A: I'm really sad we didn't get to break it out, but the all black uniform we have is awesome, especially with the new argyle uniforms we have, they're my favorite uniforms we've had at UNC. Since we didn't wear it, I feel like I'm obligated to disqualify it, but I like the classic Carolina Blue helmet, Carolina Blue jersey and white pants.
Q: If you could play any other position for fun, what would it be?
A: I'm going to say running back because I've never actually gotten to play that. It seems like a lot of fun, every time I play NCAA Road To Glory or Madden, I'm a running back. I technically had snaps at linebacker in high school, because I would be the nose guard and when they would spread us out I would back up and play the MIKE linebacker spot.
Q: Have you ever scored a touchdown?
A: Sadly, I have not, and I'm running out of time. In high school I had some batted down balls, there's been a couple times in college where we've fumbled and I've been like 'Oh fumble, gotta get it,' and try to get a chance to score. I'm still waiting, I've got one more chance, and hopefully somehow in Orlando I'll score.
Q: Who was the best running back you have ever blocked for?
A: Giovani Bernard. That guy was something special. I've never seen anyone be so naturally elusive. He's a little guy. He was small but he wouldn't back down from anyone. He had speed, quickness and great vision. His ability to make guys miss was uncanny. Elijah Hood is definitely getting to that point, he's just a much different runner than Gio is. I watched him squat 605 pounds twice, which I can't even do, so I was pretty impressed. He's very strong, his traps are like mountains on his shoulders. Whenever he gets hit, he's not stopping there he's going to keep picking up yards.
Q: Would you rather play in an air raid or option offense?
A: I think I fit the pro style offense better, that's what I went to UNC for. I love the spread tempo offense, that's what we run to put stress on the defense. It's not necessarily the offense i'm built for, but I have belief in the system and I love what we've done this year. We've always had a good gameplan.
Q: Who is the best defensive lineman you have ever gone up against?
A: Aaron Donald. He is still the best defensive lineman I've ever gone up against, and will be for a long time. He played at Pitt and he's with the Rams now. He won like three trophies his senior year, he was Defensive Rookie of the Year, and he's up for Defensive Player of the Year this year. He wasn't even that big. You would look at him and say, 'Oh he's not big, he'll get murdered out there,' but he is exceptionally strong for his size, and he is very, very fast for his size. He has a speed and power combination that makes him slippery, impossible to block. We went into that game thinking we could handle him, but he caused a lot of issues for us. I've never seen anyone as good at D-Line as Aaron Donald.
Q: Which NFL D-Lineman do you most want to face?
A: There's a lot of great NFL lineman, what would be fun, not even based on skill, it would be fun to go up against my old teammates. The first one that comes to mind is Sylvester Williams, who's with the Broncos. There's also Kareem Martin with the Cardinals. My answer would just be anyone who i've already played with, because we always used to go up against each other in practice, and it would be cool to get that feeling again in the NFL.