Opinion: Marching band is as much a sport as any other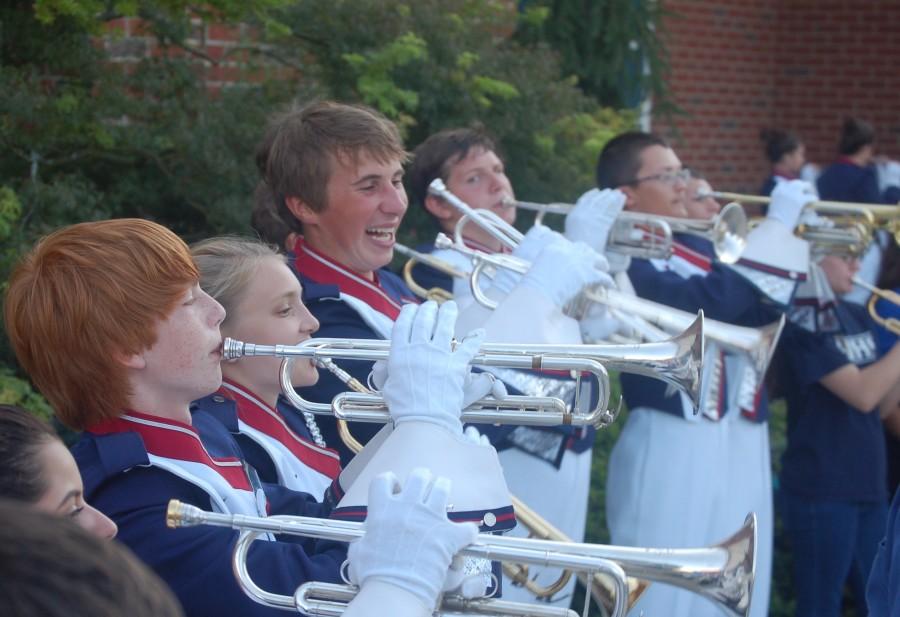 Richard Pannell, Staff Reporter
December 2, 2015
Sports require physical exertion and skill in the activity. Not all sports require a ball to be  played including track, cross country and swim. Most sports are played on a specific type of field and some borrow space that would be used for a different sport to play on such as volleyball. The point I'm trying to make is that marching band is a sport.
Eight weeks before the school year started, we had days of intensive training with many late nights spent learning how to navigate the field, proper marching technique and getting the music that we would play when the season started. We ran drills and practiced our music for hours at a time. I believe it's like basic training for a band. Without it I don't think that we would have been as good as we were during our competition season. It's just like conditioning in other sports.
Next, in other sports they have special uniforms that have the name of the team and team color. The uniforms are made to help the wearer do the sport that they are doing. Football helmets protect the wearer's head from severe damage to the skull or brain and basketball shoes provide extra traction on a basketball court. In marching band we wear special shoes that help us "glide" on the football field. Our suspenders stay on even if we trip on them. The upper part of our uniform gives us an elegant look and is very insulated which is great for sitting in cold weather while watching competing bands perform. The hat and plume (the tall thing sticking out of the hat) is for style but also helps each individual stand out.
We had competitions almost every week. We missed a couple competitions because of weather complications but all the ones we went to we scored extremely high and sometimes even took home a few 1st place trophies and bragging rights.  may have seen them either in the band room or in the main office in the past couple weeks and it's quite the array of awards. We took home trophies from winning competitions that we went to and beat our opponents. I believe that sports and marching band have so many things in common but marching band doesn't get the credit for being as tough, exhausting and enjoyable as it is. I hope this has made you think about what a "sport" really is and can be.