Opinion: HHS football is the best in the district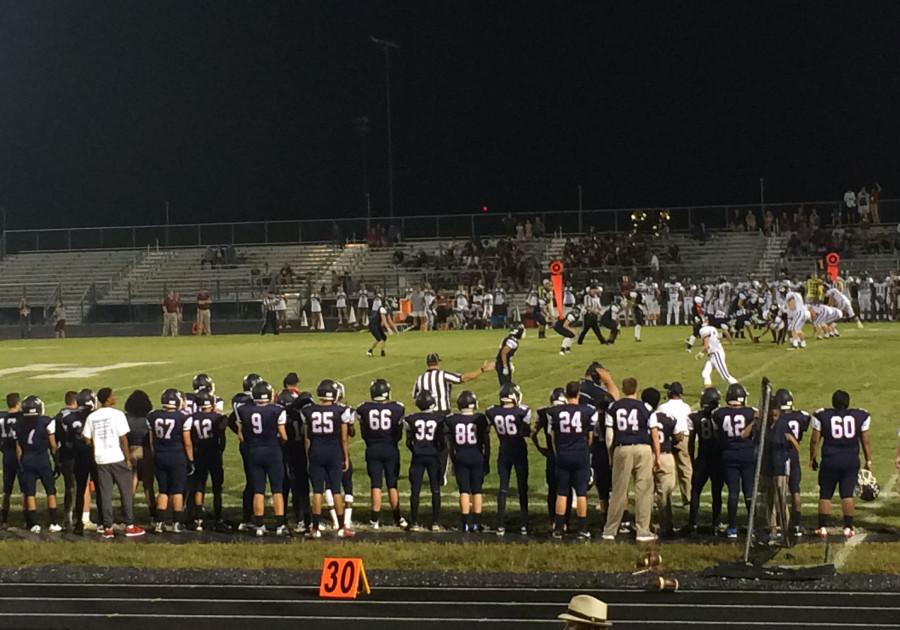 Harrisonburg High School's football team is the best in the district. With struggling seasons in the past the Blue Streaks are ready to win. The football team is 2-2, which is already tied with the amount of wins they had last season.
HHS offense is a lot stronger this year. The quarterback, number eight,  sophomore Anthony White, has a year under his belt unlike last year when he had a "rough" season as a freshman. HHS has strong receivers as well. The outside right receiver, number twelve, senior Abner Johnson, has had a strong impact in every game. Outside left receiver, number sixteen, junior David Gamboa-Pena has had one touchdown,and a great amount of yardage to contribute to the team's victory against EC Glass in week one. The slot right receiver, number eleven, senior Ranon Barber , is having a great season so far. The slot left receiver, number three, Rodney Morris, is the youngest of the receivers. They can't pass on every play so HHS has a strong senior, number twenty three Devin Medley in the backfield, he is a major threat to the other teams and they struggle to take him down. The HHS offense would not be able to be as good as they are without the strong offensive line they have.
The defense has been very strong this season with only twenty eight points allowed in the first three games, whereas last year's defense gave up one hundred forty points.
With that said I believe that HHS could win the district. Their biggest threat is Broadway, who HHS has a home field advantage over, so that should help get the momentum going in the players. If Harrisonburg High School's football team stays as strong as they have been then I feel they win the rest of the games this season.