Varsity soccer team ties with Charlottesville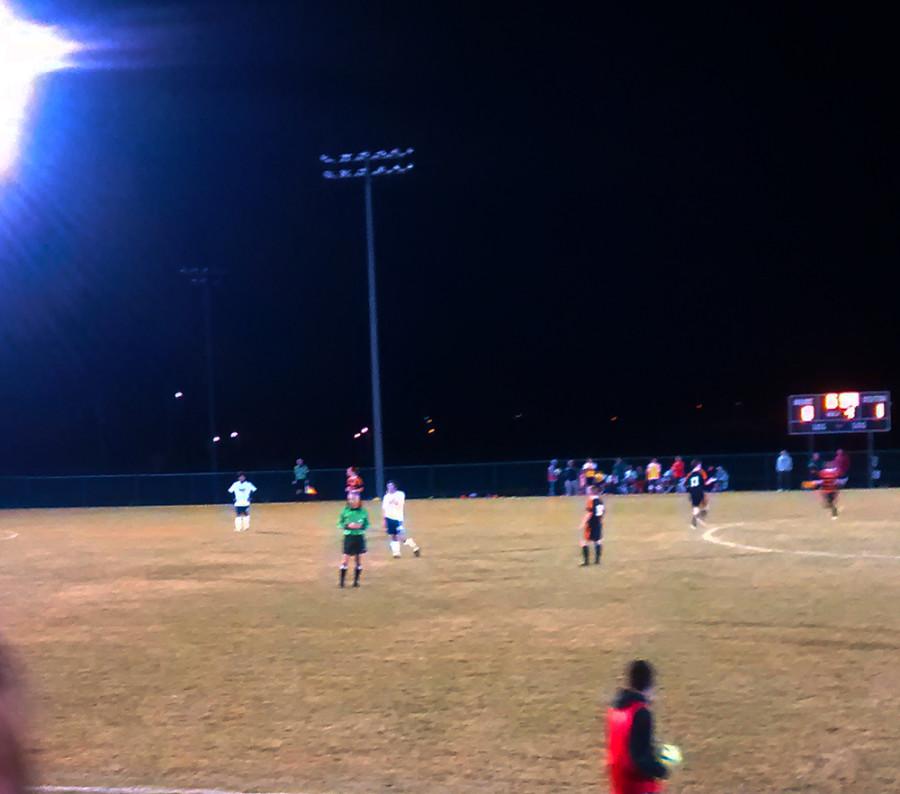 Phoebe Copeland, Staff Reporter
April 6, 2015
Tuesday, March 31st, the Blue Streaks boy's varsity soccer team faced opponents the Black Knights of Charlottesville High School. After the HHS JV team beat their counterparts from Charlottesville, the varsity squad was ready to do the same. The game started out slow, with chances for both sides. However, Charlottesville scored first.
An unmarked left wing for the Black Knights got in past the Harrisonburg defense twenty-one minutes into the game and finished a cross from the right side of the field. Left unopposed, the visiting striker had a one-on-one face off with senior goalkeeper Byron Lobo but eventually struck the ball past Lobo nestling it in the far corner of the net.
The rest of the half went goalless as tempers began to rise. A number of fouls were committed by both teams but Harrisonburg center midfielder sophomore Juan Perez-Cardoso was the only player to receive a yellow card as a warning for his behavior after a particularly incriminating foul.
At half time, fans rushed to the concession stand for something to warm them up while the Harrisonburg squad rallied for the rest of the match. Twenty minutes into the second half, the Blue Streaks found the right combination to even out the score. Senior forward Jackson Taylor ran on to a pass from the midfield, evaded the keeper's outstretched arms, and found the back of the net. Fans and players celebrated alike as the match continued.
Although there were more chances for both sides, regulation time ended at the deadlock 1-1. After the final buzzer ended, the Streaks and the Knights quickly regrouped for two more five minute halves to try to break the tie. However ten extra minutes of play found no change in the score and both sides had to content themselves with a draw.