Review: MTV's "Buried Life" hilarious, heartwarming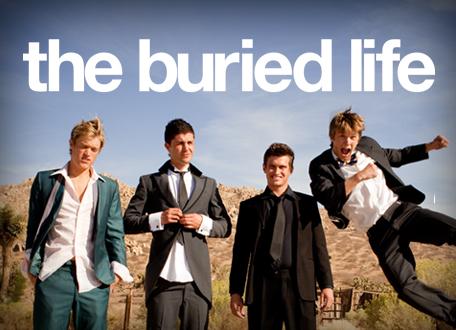 Hang on for a minute...we're trying to find some more stories you might like.
Not many popular TV shows start off a new season by opening to footage of a nudist colony. But then again, not many shows are like The Buried Life.
The second season of MTV's The Buried Life kicked off Monday September 27th with a big, scantily-clad bang. The show features four twenty-something guys on their quest to complete a list of 100 things to do before they die. The first item up for the second season was to streak at a sporting event… and get away with it.
To get comfortable with open nakedness, the boys visited a nudist colony before attending a professional soccer game, where one of them would attempt a classic halftime streak.
At this point in the program, I had already been subject to quite a few blurred-out shots of genitalia and wanted the streaking to be a successful endeavor. In the end, I ended up seeing the four Buried Life guys censored and trying desperately to escape encroaching security officers. Overall, a pretty entertaining scene.
But if you think The Buried Life is just about four guys trying to pull off ridiculous challenges, think again. For each item they try to complete on the list, the cast helps a stranger accomplish something on his or her bucket list. The second season premier followed the story of a girl who lost her best friend in a tragic hunting accident and her wish to build a skateboarding park in his honor.
Both hilarious and heartwarming, the season premier of The Buried Life left viewers ready for the next episode, and also burned a question in their minds: What do you want to do before you die?