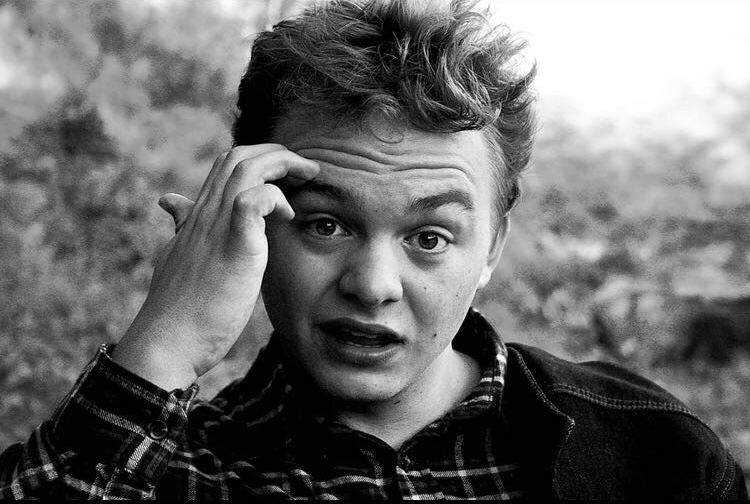 Photo Courtesy of Jonas Miller
Jonas Miller
Last year, senior Jonas Miller had the unique role of being the team manager for the indoor track team. As team manager, Miller helped people with their events while doing the chores that other teammates didn't have time to do. While the job wasn't challenging for Miller, one aspect of it stuck out during that time: communication, something he learned quickly from his first days on the track team as a freshman. 
"The position of team manager didn't give me any challenges. It was a pretty simple job. But when I joined as a freshman, it was like me and all of these seniors and I kind of learned how to talk to seniors and kind of humanize them. That was nice. It helped me with social skills and whatnot," Miller said.
Miller's social skills carry a big impact on who he is. Track helped define those social skills more, especially with his humor. 
"I learned a lot about how to use humor to relate to people very quickly. I mean, that's a pretty big part of who I am now. It was kind of nice to have that. It taught me how to use humor to relate and talk to people. I think that's the biggest thing I got from track after sitting down and actually thinking about it. I know you're gonna laugh at that because track isn't a social sport, but any sport is a social sport," Miller said.
Throughout the years, track gradually helped Miller through positive memories. For Miller, his memories are an extremely important aspect of track.
"There wasn't any one thing that track helped me realize, especially because I wasn't doing it competitively. I didn't learn to find myself or anything crazy like that. I don't have some emotional story about it. It's just pretty simple. I just enjoyed track, so it helped me make friends and make some memories," Miller said. "I find memories very important. In my life, when I grow old, I want to have a lot of memories about who I was and the things I did to cherish it."
While track was full of big memories, it was the little ones that Miller finds most impactful. 
"If I had to choose [my favorite memory], I think the ones that stick out, most of them, aren't appropriate. I have a lot of good memories with just small talk. It's the little things. All of these little memories and moments between me and other members of the team are very nice moments, like stretching before track practice started or unified complaining over really difficult workouts. It was the team building [that sticks out the most]. No specific memories stand out more than another, but it was rather an accumulation of a lot of little ones," Miller said.
Track not only taught Miller social skills, but it also taught him how to put things into perspective.
"I learned a lot about respecting people with different things needed by different people. Everybody has a different personal best and if somebody else's personal best is less than mine, or less than somebody else's, it doesn't make them any less proud of it. Like, that's a pretty big thing for so many people. If somebody whose personal best is two minutes, and my personal best is one minute and 45 seconds and they get a 1:50, then that's something to be very proud of. They improved, and that's worthy," Miller said.
Miller recommends track to everyone, whether a new or experienced runner. While members can learn new social skills like Miller has, he really emphasizes that what you learn is what you put in. 
"It is what you want to get out of it. So, if you're trying your hardest, giving it your all and really training, then you will get good, you know, but if you come to a quarter of the practices and skip over most of the meets, then you're not going to improve. It's very much it's what you make of it," Miller said.