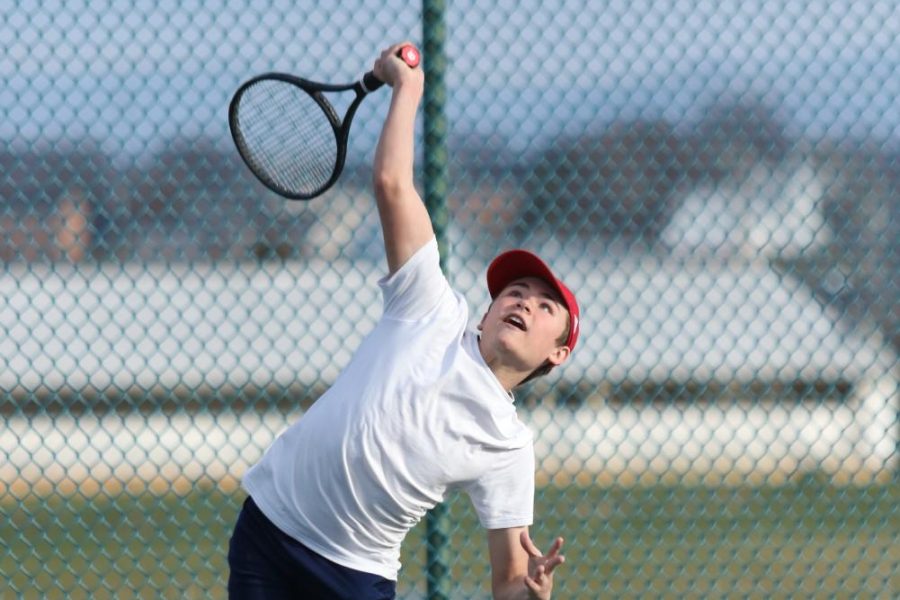 Beshoar reflects on tennis season cut short
April 1, 2020
With Ralph Northam's announcement of having all public schools closed, it has caused for the spring sports at HHS to end at well. Despite this, freshman Corey Beshoar still tries to keep his tennis skills up to par for next year.
"We are unable to hold official practice due to the cancellation of school, however the team is still practicing together outside of school," Beshoar said.
Although the team is not able to play, Beshoar takes this very positively.
"I feel like this is a great opportunity to play with different people," Beshoar said.
Beshoar may be happy that this could give him the opportunity to play with others, but he is also beginning to become annoyed at how much this is affecting tennis and his outside life.
"I am pretty annoyed with the coronavirus because of how it affects tennis, but also because I can barely leave the house or hangout with anyone," Beshoar said.
Since the team was not prepared for this shut down, the team believes that it will be difficult to get back into the routine for next year.
"I don't think anybody was really prepared [for the shut down]; however, we did attempt to do out of school practice, but due to social distancing, lots of people are forced to stay home most of the time, including me," Beshoar said. "I can still play, but only with a selective few, and I can't touch the same balls they do."