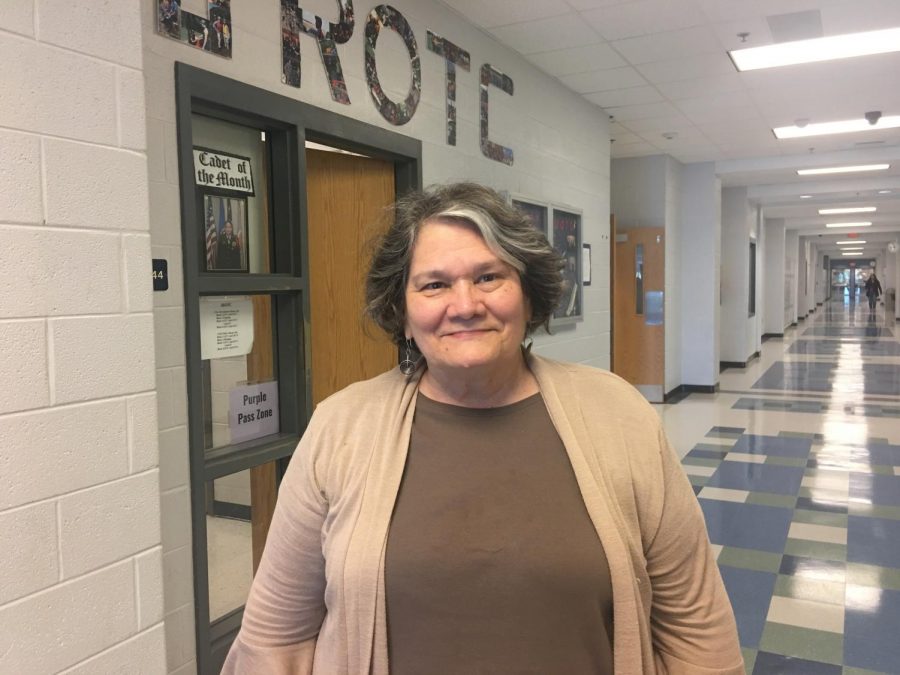 Barbara Gautcher
What was your inspiration for becoming an art teacher?
I had a part time job when I was in grad school, working at a school for emotionally disturbed kids and I loved it. And that was the first time I realized I loved teaching kids.
Who is your favorite artist?
That's like asking who's your favorite child. It's hard to say, I don't know. I love Georgia O'Keeffe's color. I love abstract expressionism, [and] I love Banksy's messages that he does on the walls across the world. I love Jackson Pollock. Craziness. Maybe Caravaggio, I was blown away by one of his paintings.
What is your favorite art type to draw?
I like to draw what I see, but then I change it. I do observational drawings, and then they become abstract on objective. No, it's realism, observational realism.
When you were younger what did you want to be when you grew up?
When I was a senior in high school, I was going to college to be a math teacher because I love math.
How long have you been doing art?
All my life. I went to a high school where they did not have art, but I still drew on my own and copied other pictures. It was a long time ago and we didn't have that much money for extra things. It was in North Carolina and they just didn't have art back then.
Have you ever met any famous artists?
Yes, I have. I don't know if you would call them famous, [but] I have [been to] shows in Albania, Bulgaria and Eastern Europe, and I met some who are national treasures there. I was at an opening about [four or five years ago] in Basel, Switzerland, and [Jim Dine] was the main person there.