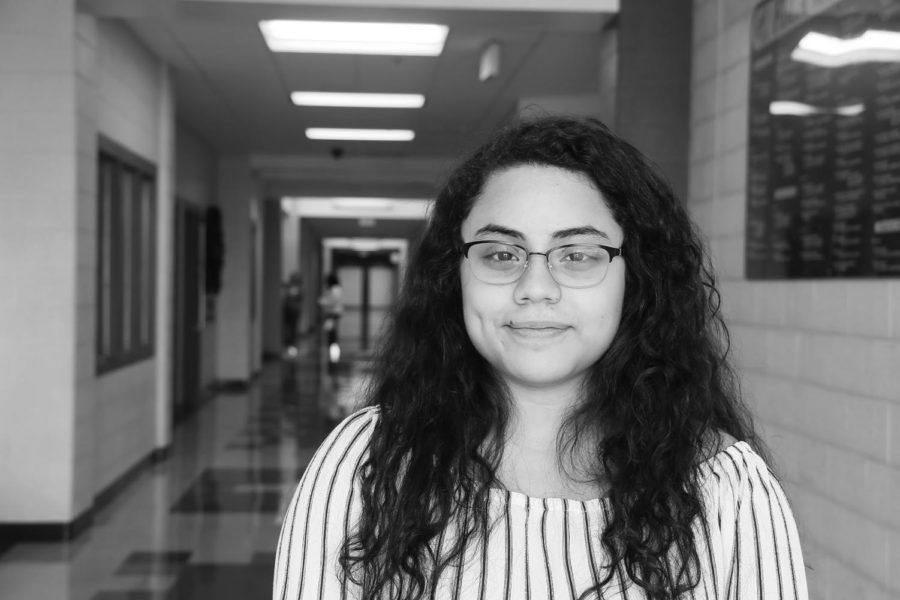 Emily Chirinos-Molina
Q: What does being a first-generation mean to you?
A: I guess it's a challenge, but something to be proud of because you're coming from maybe a troubled background and financially it's a struggle. So, coming out of that and succeeding is great.
Q: What motivated you to strive for a high GPA?
A: Well, my freshman year, I had a section leader in band and she maintained a 4.0 GPA. It really motivated me and I needed to get a 4.0. I really looked up to her and she was like my idol. I wanted to be like her.
Q: What can you tell me about your parents background?
A: So, both of my parents are from Honduras and they came around in the nineties. They first lived in New Jersey and then came here because they thought the education and schools would be better here. They've been motivating me to go into college and are proud that I'm a star student.
Q: Is there a particular reason they didn't go to college?
A: Well, my mom went to college in Honduras and then my dad wanted to study, but the whole paper situation. He wanted to at least go to Blue Ridge, but ended up going to MTC for a little bit. My mom couldn't transfer her college credits here, so that was annoying.
Q: What type of extracurricular activities do you do?
A: I do marching band, SLIDE (Scholars Latino Initiative) and avid.
Q: What is something from high school that helped you prepare for the future?
A: Mrs. Bowman helped me to be less uptight and stress about things because I'm a natural perfectionist. I stress about things a lot. She taught me how to calm down and think now and less on the future.
Q: Did you think you were gonna go to college?
A: So, my brother went to college, he graduated this year, and that was a big thing that motivated me. There was a lot of pressure into going into college after him.
Q: What type of advice would you give to a first-generation student?
A: Don't limit yourself because I feel like a lot of times you feel like money's gonna get in the way or your grades, but I feel like if you apply for a lot of scholarships or if you challenge yourself then I feel that's enough to move your forward.
Q: Where are you going to college and what are you gonna major in?
A: I'm going to Virginia Commonwealth University (VCU) and majoring in fashion merchandising.