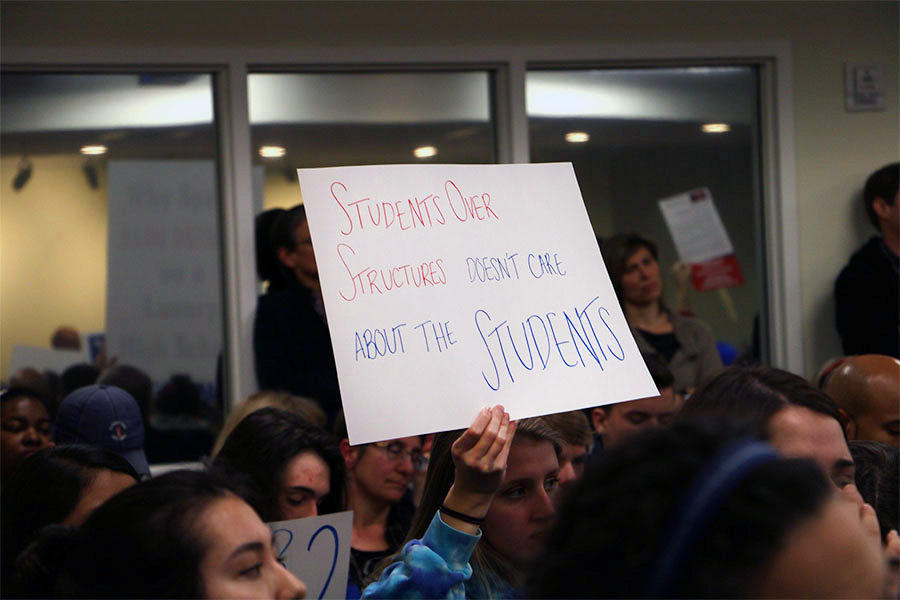 City Council approves new high school for 2023
Students, school staff and community members packed the city council chambers on Jan. 23. The topic was the construction of a new high school to solve overcrowding. Ultimately, the council would vote to build, but two years later than the school board had proposed. This means the second Harrisonburg High School is scheduled to open in 2023.
An atmosphere of anxious anticipation fell on the chambers as the topic of a new school took the stage. Senior Joel McNett was there.
"It was really boring for the first six or seven agenda items," McNett said. "But once it got to the school everyone got super tense and uptight."
Vice Mayor Richard Baugh was the first to speak after a short presentation on different potential time frames for construction. The school board's proposal was for the new school to open in 2021 with a cost of $76 million.
"What we're really being asked is to say that 2021 is the right place to draw the line between unacceptable overcrowding and unacceptable financial risk," Baugh said. "Where do we think is the least bad place to draw the line between what in normal circumstances would be unacceptable overcrowding and what would in normal circumstances be unacceptable financial risk?" Baugh said.
Council Member Christopher B. Jones' solution to that question was to build in 2021. He introduced a motion to go along with the school board's plan, but it failed for lack of a second.
After further discussion by all members of the council, Baugh led a motion to postpone building the high school until 2023. Baugh, Byrd and Hirschmann all voted yes. Jones and Mayor Reed voted no because they wanted to see the school built earlier.
"Basically everyone was angry once they approved it for 2023 because that's not really what anyone wanted," McNett said. "Good compromise leaves both sides angry."
McNett has mixed feelings on the result. On one side, he says, any high school is better than no high school. On the other side, overcrowding is at a detrimental level right now.
"I'm a little bit happy that they just approved it in general," McNett said. "But I wish they would have approved it for 2021… I can understand that it puts a financial burden on the city, but I cannot understand why people are not willing to pay a little bit more taxes to help literally everybody in the entire city."
See the controversy preceding this decision as well as the events preliminary to the vote.