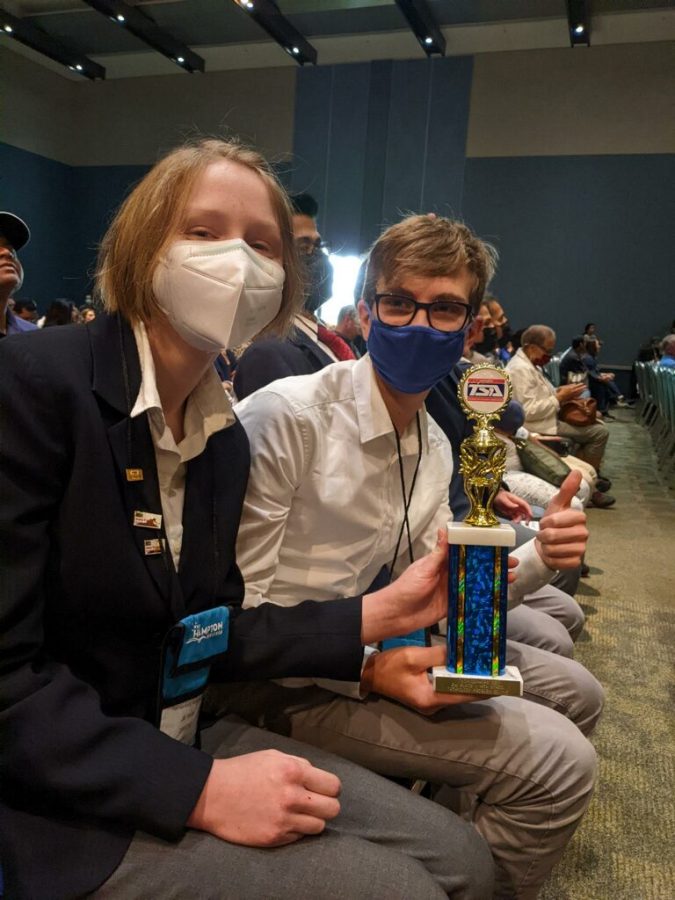 Used with permission by Owen Johnston
Senior Owen Johnston has a love for STEM, learning, and robotics. In his four years  of high school, Johnston has managed to maintain a GPA higher than 4.0. He has worked hard to study, learn, and get involved.
"In general [my education] means I can improve myself. I can do more things if I have a [better] education. In school, I get opportunities to grow and expand on my previous education," Johnston said.
To maintain his grades, Johnston has developed many strategies to help him work, and counteract distractions.
"I don't [keep] my phone in my bedroom, where I study, because I find that I very easily get distracted. It's surprising how quickly I can go from working to not working. That's the big thing, just remove distractions, Johnston said. 
Another challenge Johnston has run into regarding his academics is finding himself disinterested or overly challenged in his schoolwork.
"Sometimes I don't like what I'm learning and I have to force myself to like it. I like robotics, so learning in robotics is really easy for me, because it's something I want to  learn more about. English or Government [is] not [so easy], so I have to tell myself 'you're gonna learn this and it's gonna be great,' that's a big challenge, not liking what you're learning," Johnston said.
Johnston also has a big love for the STEM Academy and all it has to offer. He has enjoyed getting to know and connect with all the teachers as they have been a big influence on what he has done. 
"Everyone could say that their friends helped make them innovative [and want] to learn more, but my teachers like Mr. Estes, Mr. Shantz, Mr. Jackson or Mr. Blosser, all the STEM teachers have been a huge influence.They've pushed me to learn more about what I like to learn about, which is exciting to me," Johnston said. 
The STEM Academy has had a positive impact on Johnston, so much so that he plans to attend the Olin College of Engineering in the fall of 2022.
"There's lots of internship [and mentorship] opportunities at Olin College of Engineering in Needham Massachusetts, but don't know yet exactly what major I'll be going into. I'm just [going to] see where it goes.  Olin is very project based, so it's the type of learning I like doing, it's exciting," Johnston said.