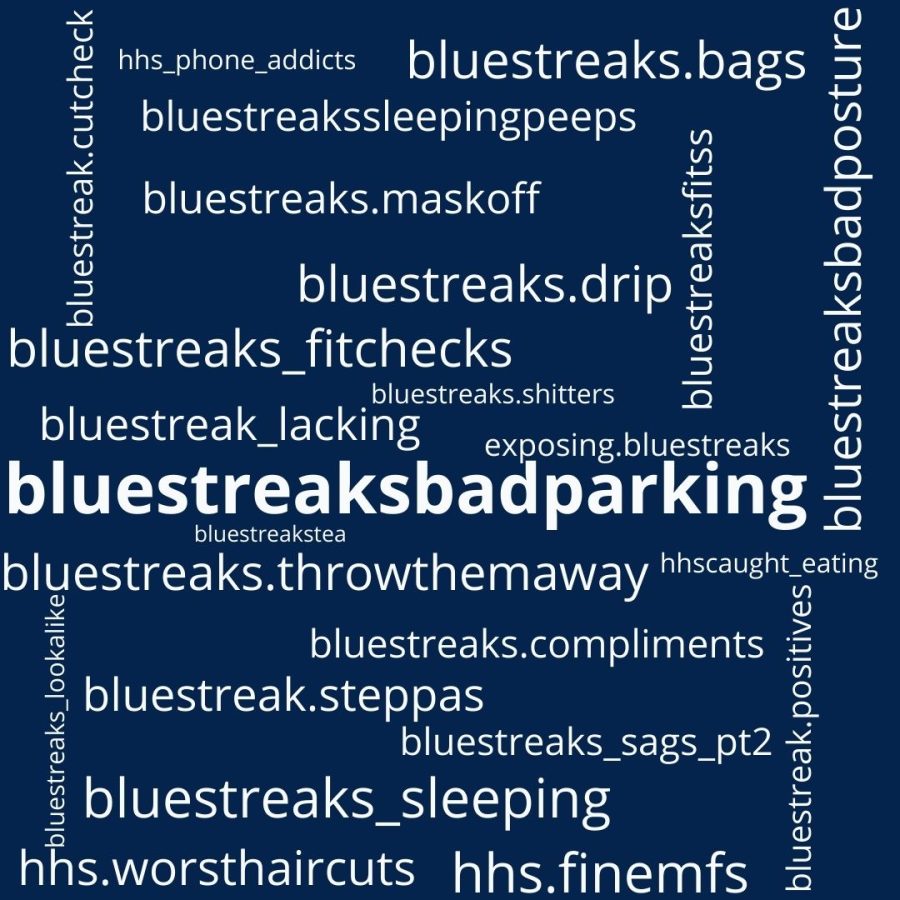 Maya Waid
Lately, Instagram has been taken over by school accounts, a new one with topics ranging from sleeping, eating, look-alikes to outfit checks, pops up every day. Students send in pictures of their peers to these accounts to be posted. Sophomore Christian Mejia has been on the @bluestreakssleepingpeeps page sleeping in a recycling bin in class.
"I was just sleeping and the teacher was out, I could fit in the bin so I [choose] to sleep [there], " Mejia said.
Similar to many others, Mejia feels uncomfortable with his photo being taken and posted without checking with him first.
"I feel uncomfortable because they posted it without [my] consent and I feel [like I'm getting] stalked," Mejia said.
The HHS sleeping page has posted over 200 times in the past week alone. Some students find the account funny while others don't.
"[I think the account is not] taking it too far, but it's [also] not funny at all because some people are getting mad that they get posted without consent," Mejia said.
Another well known instagram account is @bluestreaks.drip where the owner posts pictures of students and has people rate their outfits. Freshman Rami Amer was posted on this account and received a rating of 7.5/10, but it was then changed to a 5.5/10. Despite this, Amer is not bothered by the account.
"I feel like I was robbed, my score [changed], It's cool because I already know I look fire." Amer said.
Most students who are running such accounts are working hard to keep their identity hidden. The owner of the @bluestreaks.drip account only started the account as a joke. They enjoy running the account despite getting backlash from students who want to be posted.