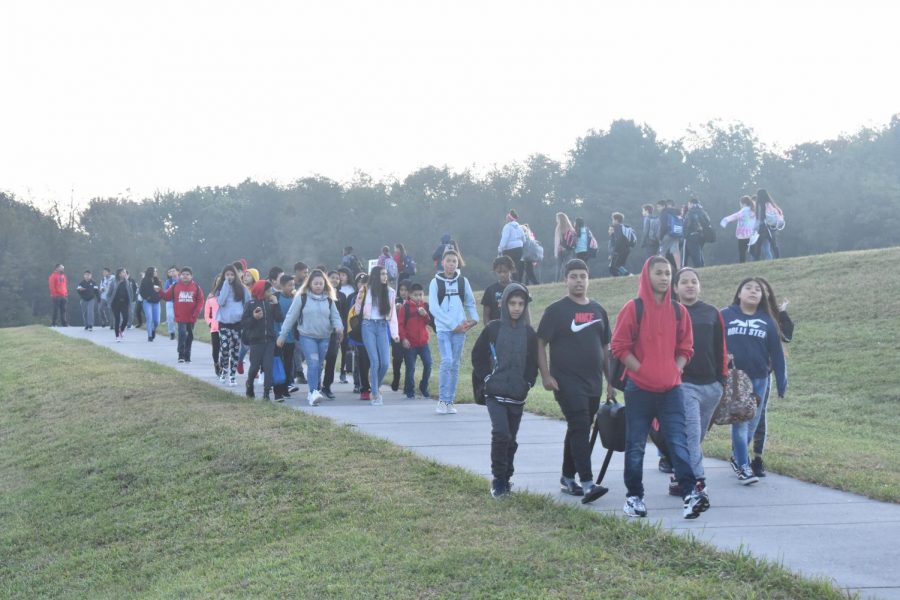 Holly Bill
March 23, the Harrisonburg City Public Schools (HCPS) School Board approved the next phase of the return to in-person schooling plan. All elementary and middle school students will be sent back to school. This will begin April 26, and students will attend their classes in-person four days per week. In a letter to HCPS families, Superintendent Dr. Michael Richards noted that this decision comes following updated Centers for Disease Control and Prevention (CDC) safety directions.
"Last Friday, the CDC updated its guidance to acknowledge the scientific validity of 3-foot social distancing with caveats such as monitoring community transmission and requiring everyone to wear masks," Richards said.
Richards also listed other steps and strategies that the school system has taken that he believes will result in a safe transition to in-person learning. This includes having installed HEPA air filters and outdoor learning spaces. Additionally, the CDC has stated that two students can sit together on a bus seat provided that there is adequate air circulation. However, families can still choose to keep their students in virtual learning if they would like.
The announcement of the next step in the return to school plan comes after pre-kindergarten, kindergarten, first grade, second grade, sixth grade and selected high school students have recently returned to in-person learning. So far, there has been no indication that the majority of high school students will be returning to the school building.
In the letter, Richards expressed his confidence in this decision and his appreciation for HCPS families.
"This next phase, beginning in April, is a significant step towards the 'normal' we all miss. We appreciate your strong support and look forward to the day when we can welcome all students back to our buildings," Richards said.