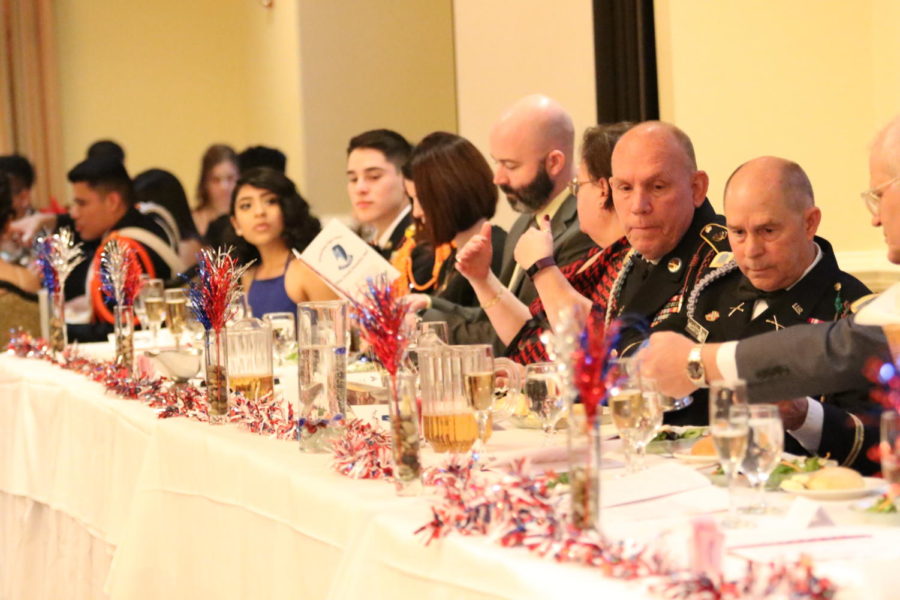 Dany T Medhin
The current pandemic, known as the Coronavirus, has shut down major companies, cancelled annual tournaments and interrupted professional sports seasons. Not only has it affected our world globally, it has also altered many local and high school events that were planned. One of these events was the annual HHS JROTC ball. Due to the cancellation of the school, the annual ball has been cancelled as well. Sophomore Maribel Tirado is a member of JROTC and while Tirado was upset about the ball being cancelled, she was expecting it after seeing many other events get cancelled.
"People came to the conclusion to postpone it because the school cancelled, [every activity] and the government has cancelled [lots of things]. JMU itself was cancelled and so they had to shut it down because [the ball] was going to be held at JMU," Tirado said.
While Tirado was more understanding of the change, others were more affected by the cancelling of the ball. Multiple students had made appointments in preparation for the ball and were disappointed with the inconvenient timing of the cancellation.
"Some people were upset because they had already paid to get their hair, nails or makeup done since it was the day right before the ball that everyone found out…," Tirado said.
Junior Emily Serna, also a member of JROTC, was more upset about the cancelation. Serna looked forward to the event and was disappointed when it was cancelled.
"I feel really sad about it especially because I was so excited," Serna said.
Throughout this time of the Coronavirus, many businesses and groups are using social media to their advantage to get information to the public about the status of their event or where their business is available. Both Tirado and Serna used social media to spread the information about the ball to other students and people who had planned to attend.
"I found out because a lot of people from JROTC were posting it on social media," Tirado said.
While Tirado had received the news from her social media, Serna was helping to let other people know by posting it on Snapchat.
"We all posted it on our stories so everyone could be informed," Serna said.
Tirado feels that the annual ball is important to the JROTC program and provides many benefits for the program.
"I think the ball is important to have because it shows a lot of etiquette and it shows our respect. We [also] invite lots of special guests and we get to show people what we do with our program so it recruits a lot of people," Tirado said. "My favorite thing about the ball is just seeing everybody out of their school clothes and watching everyone dress up. It's really fun and there's a lot of music and dancing and you just get to hang out with your friends which is fun."
Like Tirado, Serna believes that the ball is a good time for her to spend time with her friends and to recognize the effort that students have put in throughout the year.
"I think the ball is important because at the end of the year everyone can come to celebrate all the hard work they've done all year and we can have fun," Serna said. "My favorite part is being able to see how much fun everyone is having, being able to see the dresses and definitely dancing."