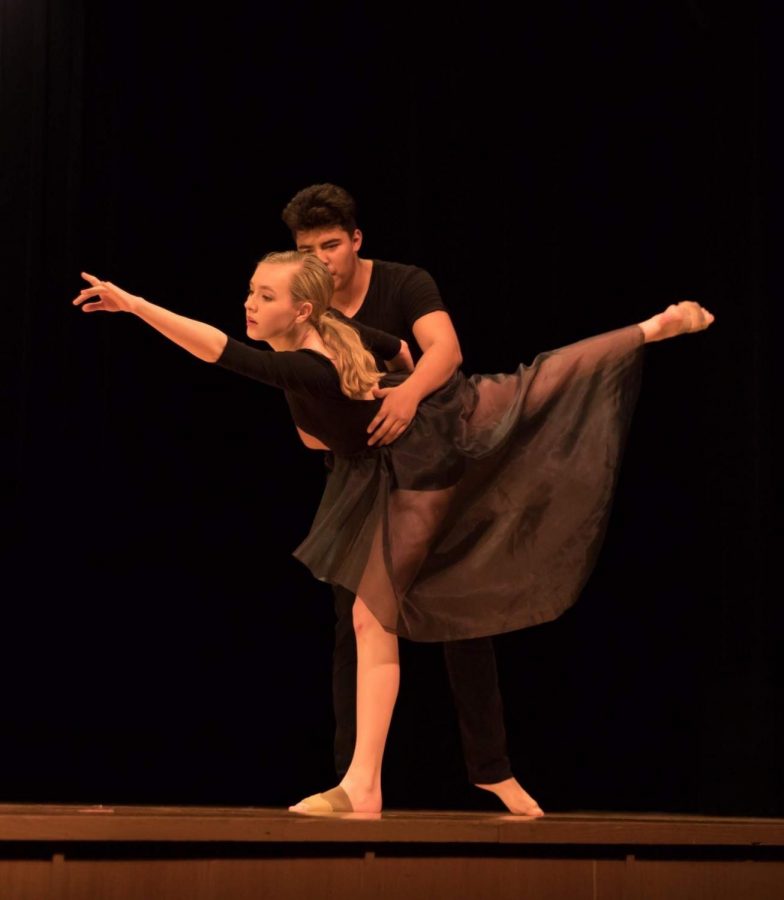 Bob Adamek
Senior Claudia Obenschain has been a dancer since the age of three and dancing at HHS has only furthered her love for it. She has had many opportunities and made bonds with the people she dances with. Freshman year, Obenschain started out in Dance 2 and entered the community of dance and fine arts.
"[My favorite thing about dance] would have to be the people. The people that take dance are just so incredible, and it is just such an amazing community and we are all very supportive of each other and accepting of each other," Obenschain said.
Now, as a senior, she is in Company Dance Honors taught by Amber Corriston, her favorite teacher. Obenschain has had Corriston for the last four years of dance. She has formed a great bond with her, as well as furthered her understanding and knowledge of dance as a student.
"Mrs. Corriston is my favorite teacher in the world. She is just so amazing at everything and she is a great dance teacher, like she really knows and tries to continue to make sure that she is still being updated on what is new in the dance world," Obenschain said.
Dance at the high school has given many opportunities to dancers like Obenschain. They have gotten to perform at the Forbes Center and on Oct. 19, the dance program performed a flash mob at the skeleton fest downtown. They danced to thriller and the video has been viewed over 70,000 times.
"It has been really cool. All of the different performance opportunities we've had, I mean we just did a flash mob, which I've never done before, which was really cool," Obenschain said.
Since Claudia has been dancing since she was three, it has always been a part of her life and she plans to continue in college. She has always been drawn to the stage and loves performing, so it was the obvious choice to continue in college. At first, she planned to major in dance, but then realized that she doesn't like all types of dance and decided to major in musical theater to give her more of what she is looking for dance wise.
"I love [dance]. I love it so much, and I realized that I don't like all styles of dance and that majoring in dance wouldn't give me what I wanted. Musical theater gives me a place to dance in my style but also do other things," Obenschain said.