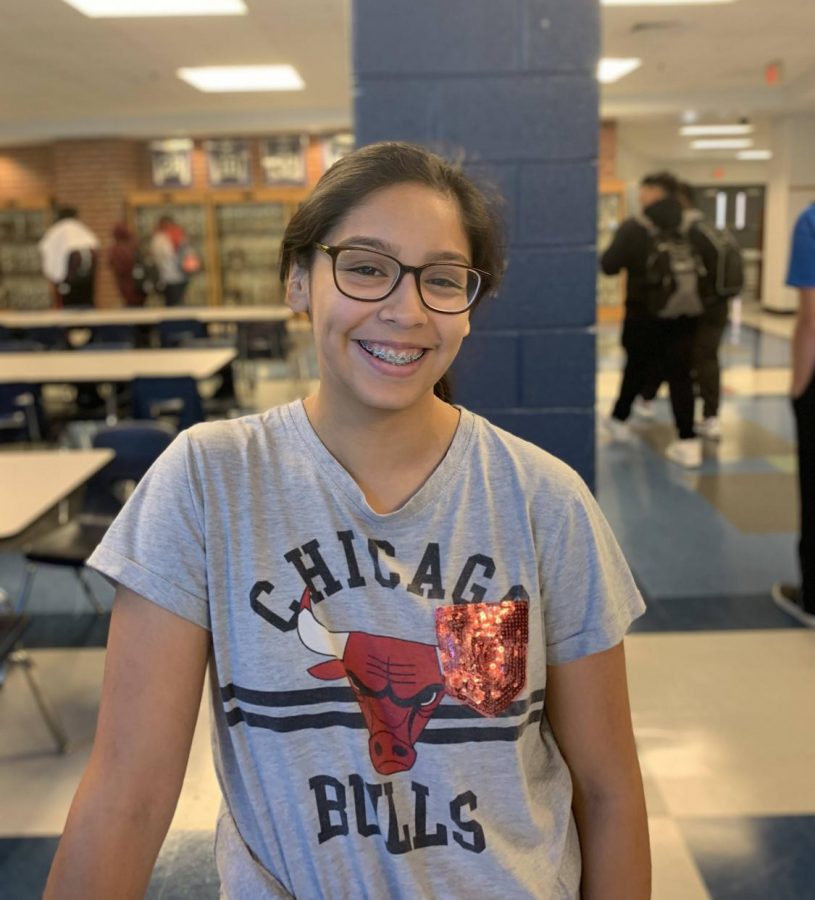 How's your high school experience so far?
I mean I've been doing pretty well, but it's still the beginning of the year.
How much work have you been given so far?
Nothing I can't do, I've had homework almost every day but it's not that hard.
Are you participating in any extracurriculars? How do you like it so far?
I'm in volleyball. It's actually more competitive and complicated than middle school volleyball. Volleyball in middle school was simple, like you just did whatever your coach told you to do, but in high school volleyball you be more aggressive and you have to actually learn. It's not just based on skill, but you also have to know what you're doing instead of just doing it.
Have you guys had any games recently, where'd you go?
Yeah, we went to Luray for our first scrimmage and then our game yesterday was at Stuarts Draft".
How'd your volleyball game yesterday go? How did it make you feel?
We lost by the last serve, the last point we lost. It made me so mad that it's just, it's the worst when you fight till the end and then you end up losing by that last bit.
What position do you play? Have you progressed from middle school to high school?
The outside hitter. I've definitely improved. In middle school, I was more of a back row person and now I play front row and try to actually, like, hit the ball over instead of playing it safe and bumping it over.
How do you like your coach and team?
Our team, most of the time they're very supportive, but they get aggressive and competitive, like any other team would get.
Other than volleyball, how do you feel about the rest of high school
I'm worried about the amount of homework I'm going to get, and probably projects as well. So that is what I'm not really looking forward to, but it's inevitable.