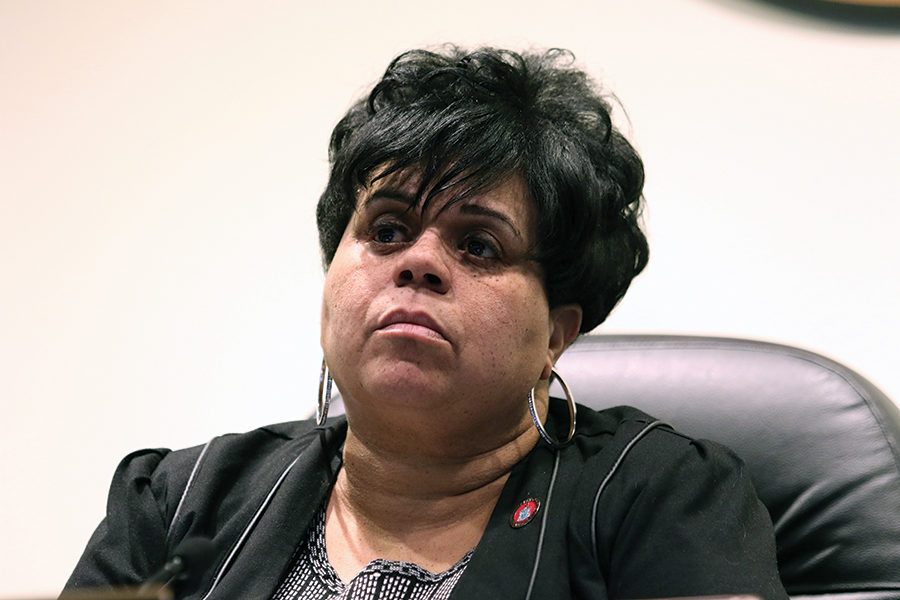 Noah Siderhurst
It's only a matter of time before the completion of the new high school is advanced to 2022. With a majority of council members supporting the accelerated time frame, it has become a waiting game while the school board considers its options.
These include a proposition from Nielsen Builders, Inc. to use a design/build model instead of a design-bid-build model, according to reporting from the Harrisonburg Citizen. This would speed up and potentially lower the cost of construction.
Before any action can be taken on the part of the school board, though, a 45-day waiting period is required by law. Only after this is over and the school board decides on a plan can city council vote on funding the project earlier.
Vice Mayor Sal Romero wants to move the plan forward as soon as possible. After being elected in November, he and councilman Christopher B. Jones tipped the majority to favor construction as soon as possible.
"The action is going to happen," Romero said. "If not somebody else, [I'll do it] myself."
Mayor Deanna Reed agrees.
"We made a decision. We bought the land. Let's just do it, and let's get it done as quickly as possible," Reed said.
However, not everyone is on board with the push for the new high school. Councilman George Hirschmann was opposed from the beginning, voting in favor of the initial plan to finish construction in 2023.
"If [the school board] had voted for an annex, the bulldozers would have been over there building it right now, and it would have cost about half as much," Hirschmann said. "It would have been a lot less of a burden on the senior citizens of this city who are going to have to pay for it. I don't think in the process that they gave much consideration to those people at all."
The school board's process included a space study committee consisting of parents, educators, community and business representatives, students and seniors. Romero and Jones were also part of the committee. The committee recommended building a new high school.
However, even those who supported building a new school recognize the financial burden, including Reed.
"I know we might struggle a little bit financially with the city, but [students] come first for me," Reed said. "Although I can understand the logic, I think that we can't afford to wait."
For Hirschmann, there are many other projects in Harrisonburg that could use funding. For example, Hirschmann believes Harrisonburg could use a new fire station and policemen could use raises.
"Those people aren't going to see any money with the school I don't think that's fair," Hirschmann said. "If we had gone a different way, and spent maybe half, we'd have a little money left over to spread it around a little bit."
Weldon Cooper projects that HCPS elementary schools will be over capacity by 2023, potentially warranting further school construction in the near future.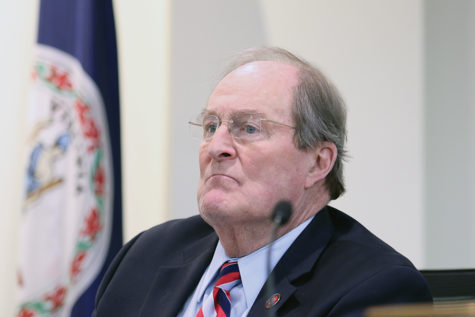 "I think there's a lot of maybe floating in the air," Hirschmann said. "I hope it all works out, but I think we have to be careful if we overextend ourselves."
However, Hirschmann has a certain sense of inevitability when it comes to the issue. He is heavily outnumbered on city council and says that he'll vote in favor of accelerating construction if it saves money.
"Once they get to the point… where I can vote no all day long and it's not going to change anything, then I think it behooves me to do whatever I can to ease some of the financial stress," Hirschmann said. "I'll put my name on it. If nothing's going to change, maybe we can get it a little cheaper."
Romero also feels confident that construction will commence sooner rather than later.
"In all honesty, I have yet to receive a phone call or an email or somebody in the public who has said to me, 'Do not build the second high school,'" Romero said. "Everyone who speaks with me is excited about building a second high school because they understand the need. There might be some pushback, but I have yet to see that so far."
Though Romero's council term only started this year, the fight over the new school goes back many years. Reed served as mayor last year when the council decided to approve construction for 2023.
"When this discussion first came up, I wasn't even living here," Reed said. "So this discussion has been going on for many years, and I don't think people really understand that… It's been difficult because so many people have so many different views."
For Romero, accelerating the school's construction was one of his campaign promises.
"At this point, I want to fulfill that promise because it's the right thing to do for the students and for the community," Romero said. "Hopefully in turn, people will be satisfied that it is a priority that I'm fulfilling for everyone, not just for a certain group. It's for the students, it's for the community."