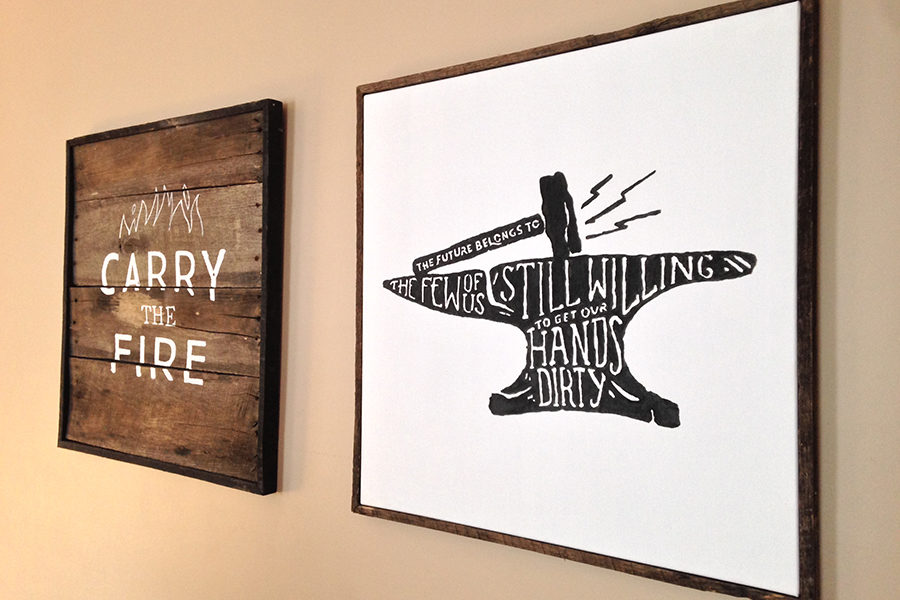 Courtesy of Aaron Cosner
English and debate teacher Aaron Cosner spends his time in school crafting words for debate lessons, and his time at home crafting wood for projects.
"I like to work with my hands; I like to be creative and make things that I can use. I've made a closet… our family's dining room table, a coffee table in the living room and then some art around our house," Cosner said.

Though Cosner enjoys woodworking, it does come with its complications.
"[The hardest part is] probably dealing with the wood's potential to grow and shrink as seasons change," Cosner said. "I do a lot of [work with] palette wood, and with that stuff it'll shrink and grow a lot if it's not accustomed to the environment, so if you're not careful you'll make something and then there will be cracks you didn't anticipate."

Additionally, Cosner runs into trouble when planning projects.
"It's different most of the time, but I try- probably by my own fault- to not make a plan on paper before I actually do it, and then I realize I'm having an architect's problem where you've got [an idea for] something that can't actually be done in real life. I have that problem a lot. I draw things mentally that can't be made in reality," Cosner said.
But even with all of it's challenges, Cosner loves how the projects come to life.

"I love the simplicity of creating something that was once a concept and is now in reality. It keeps me grounded to appreciate the simple things," Cosner said.