Broadway football coach wins Super Bowl 50 tickets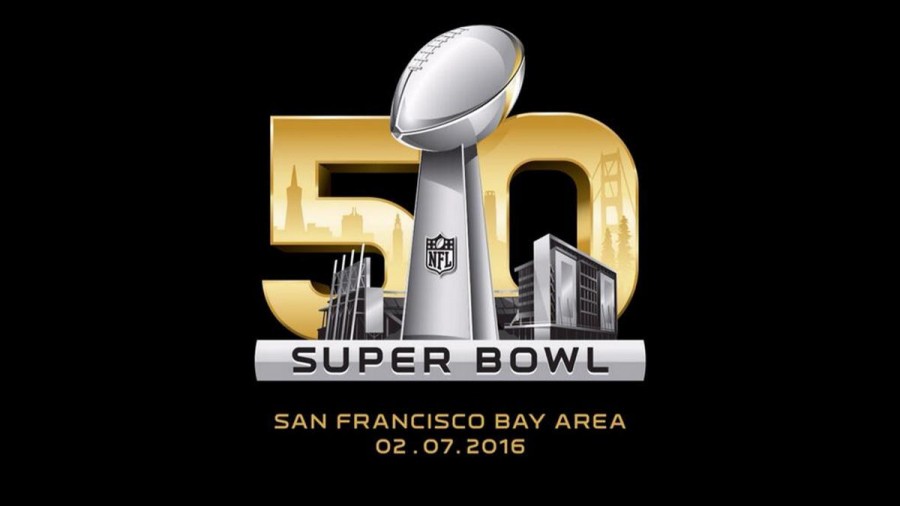 Brian "Bucky" Anderson was a standout athlete in both wrestling and football during his time at Broadway High School. After his graduation in 2004, Anderson elected to serve his country by joining the United States Military, and was stationed in Afghanistan. Anderson was killed in 2010, when a vehicle he was in was attacked. Anderson's sacrifice is just one of thousands in the armed forces, and current Broadway football coach Brad Lutz decided to honor Anderson, and other soldiers like him, during his team's games.
"Each week, we dedicate the game to a different soldier. If it's a home game, we make an announcement at the beginning of the game to let everyone know who we're playing for and a little bit about them. For every game, our players have posters on their lockers with a picture of who they're playing for and some information about them," Lutz said.
Broadway's soldier tributes began receiving attention, and they were named one of five finalists in the annual Together We Make Football contest, in which people from around the country submit stories about their love of the game of football and the effect it has on their lives in hopes to win Super Bowl tickets. Lutz and Margaret Anderson, Bucky's mother, were awarded with a trip to Super Bowl 50 in San Francisco.
"I was extremely excited [when we found out], especially in the fashion we were told we were finalists. It was obviously a huge surprise, NFL films was there, and most importantly, (Hall of Fame quarterback) Brett Favre delivered that message to us. That was a true honor. It was an exciting thing to experience, and it was something I really enjoyed, not only because of the attention, but to see the Anderson family react to that type of news. It's one of the very great experiences we've had during this process," Lutz said.
During the season, Lutz received some help from Anderson's former platoon leader, Captain John Baer. Baer coined a new phrase, 'Play like Bucky,' that has become the motto in the Broadway locker room.
"Captain Baer used that phrase in his pregame speech this year. It emphasizes not only the type of soldier Bucky was, but when it comes down to it, a lot of our kids know him as a football player. He was a tough kid who came from a blue-collar family and understood what toughness was on and off the field. Hopefully, our kids want to mimic his style of play, and look up to that type of player," Lutz said.
Baer has also helped by preaching loyalty, not only on the field, but off of it as well.
"One of the great lessons that comes from this is Captain Baer teaching the loyalty that's involved in our military. He has been at every soldier tribute game except the very first one. He's driven from Fort Benning, Georgia, Fort Drum, New York, and Pennsylvania at times just to see us play. Our kids have seen that loyalty and it's something I know I admire," Lutz said.
Another lesson that Lutz stresses in the locker room is sacrifice, and he notes that the word is sometimes used in the wrong way.
"The most obvious [lesson] is to teach our kids what true sacrifice is. I think a lot of times coaches use that word a lot, and I think we use it wrong, when we talk about offseason workouts, or running extra hills after practice. That's not what I want our kids to think about when they think of the word sacrifice. I really want them to understand what true sacrifice is and what our military does everyday," Lutz said.
In doing the military tributes, Lutz emphasizes the community, and keeps it solely about the soldier.
"This is something we really want to keep genuine, and keep all the focus on the soldier. The way we do it now is probably as far as we're going to take it. However, we did expand it in the sense that when Bucky was killed, we wanted to do something for our community that was a little more than what we were doing. We felt as a staff that if we honored Bucky for a game and grew more in terms of military appreciation that it would not only pay tribute to Bucky, but it would emphasize it more in our community, since it was personal," Lutz said.
As for Lutz's inspiration to begin to tributes, it all started with one of his childhood friends.
"It really all started with a great friend of mine, Clarence Adams, who I played high school football with. Straight out of high school, he enlisted in the military, and in 2004, he was killed by an IED [Improvised Explosive Device] in Baghdad, Iraq. He really inspired the tributes. When I was named the head coach in 2009, I wanted to have the opportunity to start some new traditions within our program and that was one of the ones we wanted to use, because not only did it honor great Americans, it gave me a chance to talk about one of my great childhood friends," Lutz said.
As well as the lessons about sacrifice, community and loyalty, Lutz pushes to keep the tributes as personal to the town and the school as possible.
"I think it's important for people to learn and to see how the small acts of a small school in Virginia can make a big difference. These tributes are extremely personal to our football program, it isn't something we use to get charged up or hyped up before kickoff. With Bucky Anderson being a kid who dressed in the same locker room that we do now, I think the message we need to send is that we need to do our best to honor our troops and veterans any way we feel suitable," Lutz said. "The way we do it works for us because it's so personal. Sports is such a great platform for coaches and players to learn and teach more about life. We just choose football as a way to honor them and it works. Our kids get it, our school gets it, our community gets it. So it's all in how you want to do it, but as long as you make it personal, I think the kids and the school are going to get the most out of it."